Interested in Moving to Canada from the USA?
Canada and the United States have a very close relationship that expands further than just a shared border. They conduct a great deal of bilateral trade, as supported by NAFTA, and share common values in fields such as environmental protection, law enforcement, security, and free trade. Every day, about 380,000 people cross the Canadian-American border for travel, family, and business purposes. American immigration to Canada has been constant since the country's inception through the present.
American Community in Canada
Between 2006 and 2015, 86,436 immigrants from the USA became Canadian permanent residents. The majority of American immigrants in Canada have settled in Ontario, with significant populations also in British Columbia, Alberta, and Quebec. Though Canada and the US are unique from one another, their similar cultures and values create the foundation for a successful and easy integration of American immigrants.
Migrants from the US to Canada have chosen to move for a variety of reasons, including economic opportunity, the chance to be closer to a family member or partner, or to work or study in Canada. In fact, a large number of American students have chosen to pursue their studies in Canada due to the often lower tuition costs and closeness to home. Individuals may choose to come to Canada permanently or temporarily, depending on their goals and qualifications.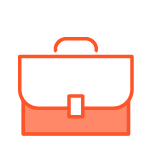 Working in Canada
Skilled American workers hoping to immigrate to Canada may obtain permanent residencethrough Express Entry. An individual may apply under one of the program's four categories: the Federal Skilled Worker Program, the Federal Skilled Trades Program, Canada Experience Class, or Provincial Nominee Programs (PNP). American applicants will often be well qualified for their language skills and typically high level of skilled work experience and education. Many Americans who plan to conduct temporary business in Canada have the option to obtain a work permit or visa. The North American Free Trade Agreement (NAFTA) allows Americans to enter the United States on a temporary basis to work or establish a business. Eligible business people, professionals, intra-company transfers, and traders and investorscan enter under NAFTA without a Labour Market Impact Assessment (LMIA). Talk to an immigration lawyer to learn more about your eligibility, as well as which option may be best for you.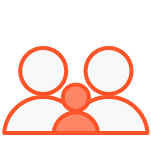 Family Sponsorship
Americans with family members who are citizens or permanent residents of Canada may be eligible to immigrate under the sponsorship of their relatives. Having a parent, grandparent, child, or spouse in Canada often gives people the option to immigrate under family-based preferences. To learn more about family sponsorship and your eligibility, speak to an immigration lawyer.
The Agreement between the United States of America, the United Mexican States, and Canada is a free trade agreement between Canada, Mexico, and the United States that has been ratified by each country. Rather than a wholly new agreement, it has been characterized as "NAFTA 2.0.
Useful Resources for Americans in Canada
The Consulate General and Embassy of Canada  have a number of locations throughout the USA that provide helpful visa application and immigration information for Americans interested in moving to Canada.
Moving to Canada from the US
Can I live in Canada if I am a US citizen?
U.S. citizens can visit Canada for up to six months (180 days) without obtaining a visa but they can not live in Canada.
Is it better to live in Canada or the US?
Canadians receive better social benefits such as healthcare, paid maternity leave and greater subsidization of their post-secondary schools. The United States is generally cheaper to live in but they do not provide universal benefits that Canada does. Both countries generally have around the same annual income. .
What makes life different in Canada than the US?
The major difference is the diversity of culture. Canada's migrant rate is significantly higher than the United States. This offers a vast range of cultures throughout Canada! 
How many Americans live in Canada?
According to a previous census there are over 350,000 American Canadians living in Canada. 
Can Americans move to Canada?
Yes! There are several ways for Americans to move to Canada. Book a consultation with us so that we can discover the best route for you. 
What If I'm Looking to Move to the USA from Canada Instead?