Interested in immigrating to the United States?
Fill out our immigration assessment form today.
Most common way to get a Green Card:
Once you receive your green card, carry it with you at all times for identification purposes. While permanent resident status continues as long as you live in the U.S., your green card is valid for 10 years. You are required to renew it before the expiration date.
Immigration and Naturalization (INS) can revoke your green card if you are convicted of crimes including murder, terrorist activities, sexual assault, drug/gun trafficking, theft, and fraud.
Your card can also be revoked if you fail to maintain valid residency in the U.S. If you travel abroad for extended periods, be careful to maintain evidence that the U.S. is your home base. Filing tax returns, owing property, or having U.S. bank accounts are good proofs of residency. If your green card is revoked by an INS agent, you have the right to be heard before an immigration judge.
Permanent residents who will be out of the country longer than 6 months should apply for a Travel Document (Form I-131). This permit will allow re-entry into the U.S. If you will be out of the country for over 2 years or after the expiration of your green card or re-entry permit, apply for a special immigrant visa (SB-1) at a U.S. embassy or consulate abroad.
If you are one of the many people in the world looking to become an American citizen, a green card will be your best friend. Understanding what this card can do and how to obtain one is your first step towards becoming either a new American or a new American worker.
US Green Card Application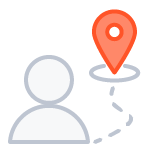 Green Card
Process
When you are applying fo a US Green Card to become a Permanent Resident there are two main questions:
1. Are you eligible to apply for permanent residency?
2. Are you inside or outside the United States?
The steps you must take to apply for a Green Card will vary depending on your individual situation.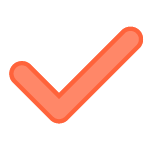 Green Card
Requirements
To qualify for a Green Card you must be eligible under one of the categories that allow immigrants to become Permanent Residents. Once you find the category that fits your situation, you will need to get the information on eligibility requirements and how to apply through that category. Find the eligible categories below.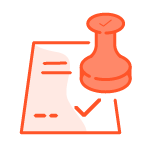 Green Card
Documents Required
Depending on the category you are applying under for a Green Card your required documents will vary. If you are applying through family you will need your family to show proof of support. If you are applying through Employment you will need your employment proof. Contact an immigration consultant to help organize your required documents.
Green Card Eligibility Categories
There are several categories that people can qualify for to become a Permanent Resident of the United States.
Green Card as a Special Immigrant
Green Card through Refugee or Asylee Status
Green Card for Human Trafficking and Crime Victims
Green Card for Victims of Abuse
Green Card through Other Categories
Green Card through Registry
Green Card Interview
When you are applying for a US Green Card you will need to go through an interview. This interview will have a series of questions that you will be assessed on. You must pass the Green Card Interview to qualify to become a Permanent Resident. 
Watch this video to learn more tips on how to pass your Green Card Interview. 
Read this article on Preparing Yourself for Your Green Card Interview. 
How to Renew a Green Card
You can file Form I-90 with the USCIS to renew your Green Card.
The average Green Card is good for ten years, although some may only be valid for two. These two-year Green Cards are conditional Green Cards that must be converted to a 10-year Green Card at some point. The term for this procedure is "removal of conditions on residency."
Permanent residents receive a 10-year Green Card as confirmation of their immigration status. As a result, it must be renewed every 10 years. Because keeping track of such a lengthy period of time can be challenging, utilize our green card expiration reminder service to be alerted when it's time to renew your green card.
Depending on your immigration status, the filing process may change. If you live in the United States, the procedure is simple. If you are not in the United States, the procedure may differ.
Why Legal Help for Green Card Applications is Important
U.S. permanent residence is a much sought-after status. If you have the opportunity to apply for a Green Card, you should take advantage of legal services so that you can reach your potential. If you already have ingredients like a family member that is a U.S. citizen, or an employer that is willing to petition for you to immigration permanently, you still need to present an application package that will convince immigration officers of your worth.
There is a lot of work behind the scenes of immigration cases, and a legal expert will know what needs to be done to ensure that an applicant has put their best foot forward.
Why Hire Us to Help You Get U.S. Permanent Residence?
Attempting to get a Green Card is a crucial process. Any slight misstep could result in a failed attempt, after all of the effort you went through will unfulfilled. We have helped thousands of individuals to successfully get U.S. permanent residence through family-based petitions, and we can help you too!
The first step towards a successful Green Card application is getting an assessment of your case. Call us today at 1.866.449.5904 or fill out our immigration assessment form and we will get back to you within 24 hours to discuss your eligibility and options.
VisaPlace is the perfect place to start your path to immigration.