How Do I Know If I Am Being Scammed?
You most likely won't be able to determine straight away if they are skilled at being con artists, but there are a few telltale signs of immigration fraud:
Scammers to Watch Out For
Below are some examples of individuals and fake accounts you will want to look out for and avoid at all costs: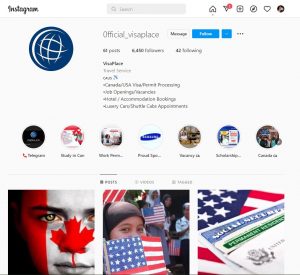 Always watch out for profiles claiming to be travel services who offer things similar as what the Instagram profile lists above.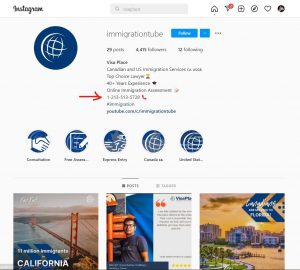 This is also a fake Instagram profile we found that is not associated with VisaPlace. If you recieve a call from the number listed or if this Instagram account tried to reach out to you, do NOT answer.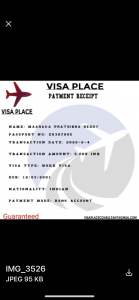 VisaPlace does not send payment receipts like the one above.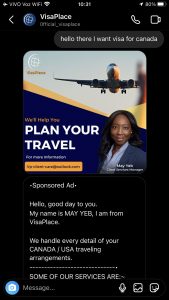 Here is another example of a fake Instagram profile pretending to be a travel service agency and pretending to be one of our team members.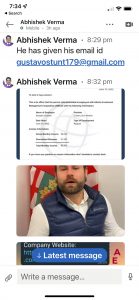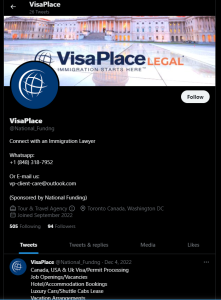 A fake VisaPlace twitter is shown above. VisaPlace does not have a WhatsApp number. VisaPlace's only real Twitter handle is @VisaPlace, where you can find our correct phone numbers in order to reach us. 
The email above is also not associated with VisaPlace. Our email is info@visaplace.com.