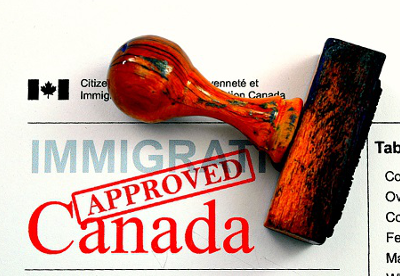 On September 30, 2018, the United States, Mexico and Canada announced the completion of negotiations toward a new United States-Mexico-Canada Agreement (USMCA). The all new USMCA agreement or rather the United States – Mexico – Canada trade agreement will replace the old North Atlantic Free Trade Agreement (NAFTA) by the end of 2018 or early 2019. While USMCA affects many aspects of trade interactions between the three countries, it also deals with the matter of visa and work permits for the citizens of these countries, especially around the labor force.
What does this mean for Canada?
If, as expected, the UCMCA is signed by all three countries by the end of November, it may affect the ways in which professionals from Mexico and the United States may come to Canada on a temporary work permit.
Until the USMCA comes into force, the provisions outlined in the North American Free Trade Agreement (NAFTA) — including the ability for eligible professionals to work in Canada and for Canadians to work in the US or Mexico — remain in place.
This will allow tens of thousands — if not hundreds of thousands — of Canadian engineers, doctors and nurses who come to work in the United States to keep their visas as part of the new U.S. trade pact with Canada and Mexico, according to senior administration officials.
While keeping the work visas is a win for the Canadian officials, it's also a bit of a political loss for them as well as some high tech workers and union leaders sought to modernize the agreement to include more workers.
"If you're on the list, its survival is very good news for you," said Eric Miller, a trade consultant who has worked for the Canadian government and continues to advise them on the negotiations. "If you were not on the list and hoping to get on the list, today is a big disappointment."
The agreement provides key outcomes for Canadian businesses, workers and communities in areas such as labour, environment, automotive trade, dispute resolution, culture, energy, and agriculture and agri-food. Importantly, the USMCA recognizes the importance of progressive and inclusive trade, and includes language on gender and Indigenous peoples rights.
The agreement also provides a secure and stable trade environment for Canadian workers and businesses, which is particularly important in light of the recent national security investigations launched by the U.S. on its automotive imports.
Do You Want To Work in Canada?
If so, Contact VisaPlace today. All our cases are handled by competent and experienced immigration professionals who are affiliated with VisaPlace. These professionals consist of lawyers, licensed paralegals and consultants who work for Niren and Associates an award winning immigration firm that adheres to the highest standards of client service.
Ready for the next step? Book your 1 on 1 consultation now or call us at 1-888-317-5770.
Have a Question related to your Immigration Needs?
Click here to fill out the FREE Immigration Assessment form below and get a response within 24 hours to see if you're eligible.
The assessment form should take approximately 5-7 minutes to complete. We will get back to you within one business day to let you know if we are able to help.