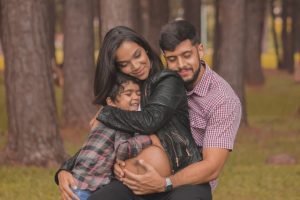 Family reunification is an important part of Canada's immigration policy. Due to the current pandemic, the laws have made it quite hard for out-of-country family members to reunite with their Canadian family members. It was announced that the federal government will be easing the border crossing travel policies. They intend to ease these policies allowing more family members to travel into Canada.
The current border closure is still set to remain closed until October 21st for any non-essential travel but changes are coming to allow more family members into Canada on compassionate grounds. It was announced in early October 2020 that "compassion is needed in light of the worsening spread in some regions of Canada".
Who Is Allowed to Enter Canada During Border Shut Down?
essential workers
Canadian citizens
Canadian permanent residents
immediate relatives
extended relatives
International students
compassionate grounds of close friends
long term relationship partner
As of October 8th, extended family members of Canadian citizens and permanent residents can come to Canada. This includes conjugal relationships (dating exclusively for at least one year) and their dependent children, adult children, grandchildren, grandparents, and siblings.
In addition to extended family members, non-relative foreign nationals under compassionate reasons in specific circumstances may enter Canada. For example, a close friend experiencing life-threatening illness, critical injury, or death could visit Canada. "These situations could include being with someone you love to say goodbye at the end of their lives or attending a funeral, or end of life ceremony… The decision to allow someone to end their quarantine early will be coordinated with the provincial or territorial government," said Health Minister Patty Hajdu.
Starting on October 20th International Students who are attending a Canadian university will be allowed to enter Canada as long as the educational institute has a COVID-19 readiness plan in place cleared by health authorities.
Get Help Crossing the Canadian Border to See Family
Even if you are included in one of the categories allowed to enter Canada there are steps and applications you must present in order to be allowed in. We highly suggest speaking with an immigration professional to determine the best path for you to enter Canada. Book a consultation with one of our licensed immigration professionals to help you cross the Canadian border during the border closure.