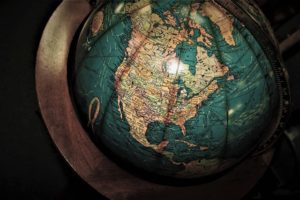 What is a US Visitor Visa?
If you are planning on traveling to the United States for business, tourism, vacation, or visit, you may need to apply for a visitor visa. This visa will allow you to temporarily visit the United States, and comes in the form of a B-1, B-2, or B-1/B-2 combination visa. The type of visa you apply for will depend on your reasons for travel. Depending on your country of origin, you may be eligible to apply for the Visa Waiver Program, or be exempt for requiring any visa or visa waiver at all.
Tips for Getting a US Visitor Visa
Make sure you need a visa!

If you are traveling to the US from Canada or Bermuda, you will not require a visitor visa to enter the country.

If you are a visitor from one of the

approved 38 countries

, you may also be eligible to apply for the Visa Waiver Program. This allows you to stay in the US for 90 days or less without a visa.

Before you do anything, look at this list! You will save time if you discover you do not need to apply for a visa.

You should also check if you are from a country eligible for one of the

Trusted Traveler Programs

. These programs, which include Global Entry, NEXUS, or SENTRI, can ease the process of entering a United States port of entry.

Find out which visitor visa is best for you

You must identify your reasons for traveling to the US, and apply for the visa that best fits those reasons.

The B-1 visa is for individuals traveling to the US for business. Reasons to apply for this visa include: consulting with business associates, attending a business conference or convention, negotiating contracts, purchasing property, and investigating business opportunities.

The B-2 visa is for individuals traveling to the US for tourism, vacation, or to visit family/friends. It also applies to individuals traveling to the US for medical treatment or participation in certain types of social or service events.

The B-1/B-2 combination visa is for individuals traveling for purposes included in both visa types.

Find out how to apply for a visa from your US Embassy or Consulate

The application process and order of steps you take to apply may vary based on the embassy or consulate through which you apply. The format will generally include the steps listed below.

You will be required to fill out the online nonimmigrant visa application and upload a photo.

Once the form is completed, print the application form confirmation page to bring to your visa interview.

Schedule an interview at the US Embassy or Consulate in the country where you live.

Make sure to pay all required fees and bring all required documentation.

You must be able to prove that you are not coming to the country to immigrate, but rather to visit for one of the purposes included under the visa.

Apply as early as possible!

Wait times for interview appointments can vary by location, time of year, and application type, so we recommend applying for a visa as soon as you know you need it.

Visa processing times also vary on a case to case basis, which is another reason it is important to apply early.

Understand visa extensions

Once you are in the United States, you may request to extend your stay past the duration you have indicated. However, you are required to leave the US by the indicated date unless your request is approved.
Why Hire an Immigration Lawyer to Visit the US?
Upon entering the United States, officials at the port-of-entry do have the authority to allow or deny entry to the US. For this reason, we recommend hiring an immigration lawyer to help ensure your application is prepared properly and that there is no reason for a denial to occur. Here at VisaPlace, we have many years of experience with visitor visas, and know how to make the process go as smoothly as possible, and improve the chances of a visa approval. If you would like to hire an immigration lawyer, you can book a consultation here. If you are unsure if you want to hire an immigration lawyer, we recommend you fill out our free online assessment, and we will contact you regarding your eligibility.