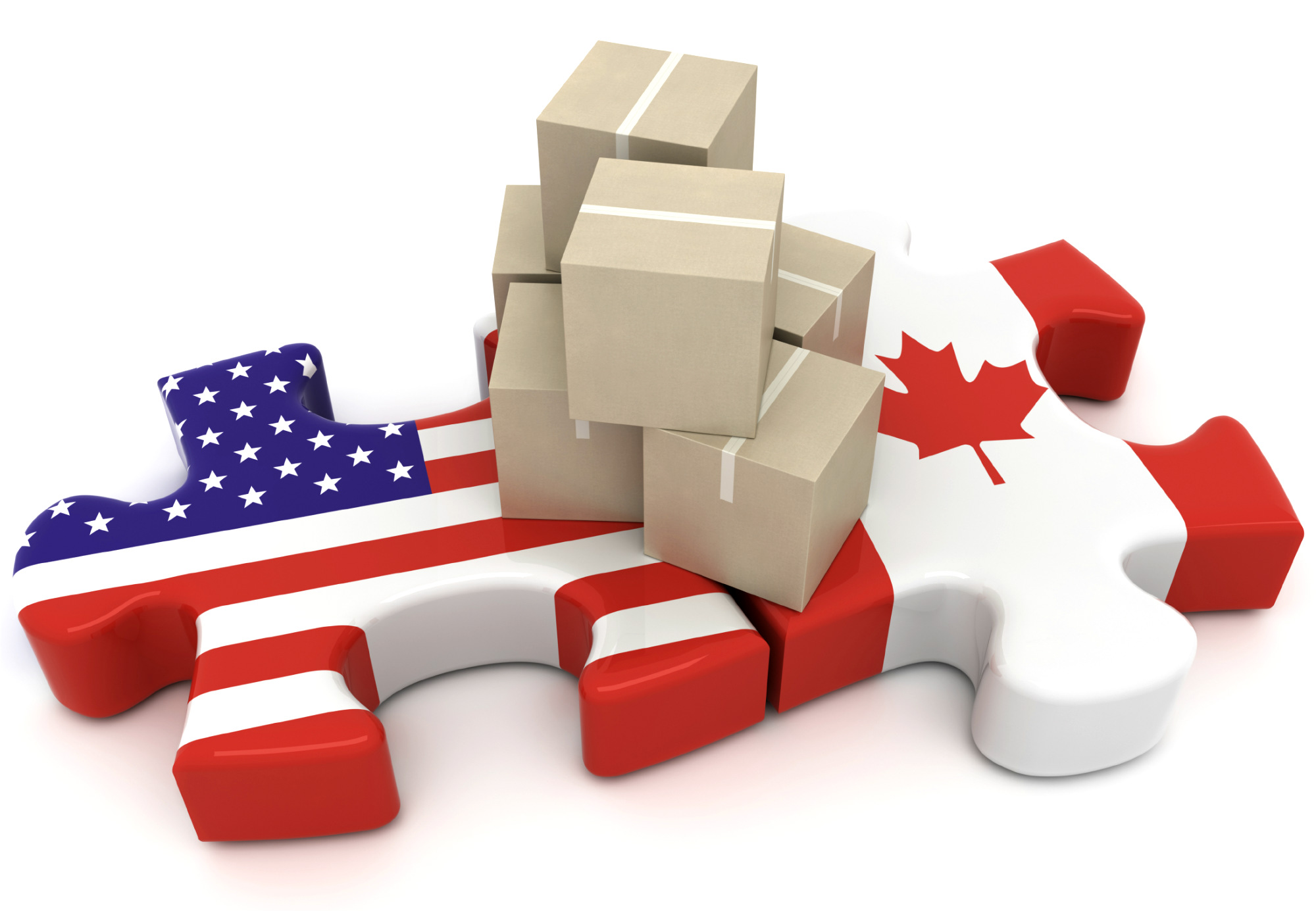 *Update July 2020: The United States is still allowing Canadians into the United States during the Coronavirus. The US has temporarily stopped a few of its US Immigration Programs but most of them are still active including temporary residents: visitors, workers, students. Learn more about which US immigration programs are still active!

Did you know that many Canadians are moving to the US during the Coronavirus outbreak? Find out which industries are hiring Canadian Workers!
The VisaGirl, Sierra, will explain all the steps to take to move from Canada to the United States:
Moving can be very stressful for anyone and moving to a different country can be even more stressful because there are laws that must be followed when moving to a different country. Of course, there are plenty of forms to fill out, no matter what country you are moving to. If you're moving from Canada to the US, it could be for one of a few reasons. One reason is marriage. If a Canadian meets an American who lives in the United States and they fall in love, marriage is usually the next step. When this happens, it is time to move to the United States.
Another reason a Canadian will move to America is a new job. You may have been transferred by your current employer or you may have found a new and better job. Some people move to America for economic reasons. Some people move to America from Canada to make it big. The economy in America is bigger and more diverse. The United States has far more career opportunities for highly skilled professionals. Not only can more money be made, but a person can fulfill their full potential in one of America's highly competitive cities. Some people move to the United States from Canada to get an education. While Canada has some excellent universities, many Canadians choose American schools.
What If I'm Looking to Move to Canada from the US Instead?
There are those who want to come to Canada for permanent residence.
Moving to the US from Canada for a Job
When you are moving from Canada to the United States for a job, your employer must sponsor you. There are a few different categories when it comes to getting permanent residence in the United States. It's based on employment skills.
Category EB1 is for employees with extraordinary ability and skill in:
Business
Science
Education
Arts
Athletics
Professors
Researchers
Ph.D holders
Category EB2 is for employees with extra skill and ability in the business, arts, or science fields. This is also for advanced degree professionals.
Category EB3 is for professionals with Bachelor or Graduate degrees. Other skilled workers will also fall into this category.
The Necessary Forms and Procedures for Moving to the US
ETA-750: This application is filled out and submitted through your employer to the Department of Labor.
I-140: This form will be filled out by your employer and submitted to the INS.
I-485: This form must be filled out along with any other documents for you and your family and it is submitted to the INS. At this time, you should also file the Employment Authorization Document (EAD) and Advanced Patrol (AP) or Travel Document.
Once the I-485 is filed, you will be required to have your fingerprints taken. The I-140 and the I-185 can be filled out at the same time. This is called concurrent filing. It is important to understand, however, that your I-485 cannot be approved until the I-140 is approved. You can also do a consular processing interview. This is done at the US Consulate in Canada.
When all of the forms are completed and approved, you will get the stamping in your passport and receive your plastic Green Card.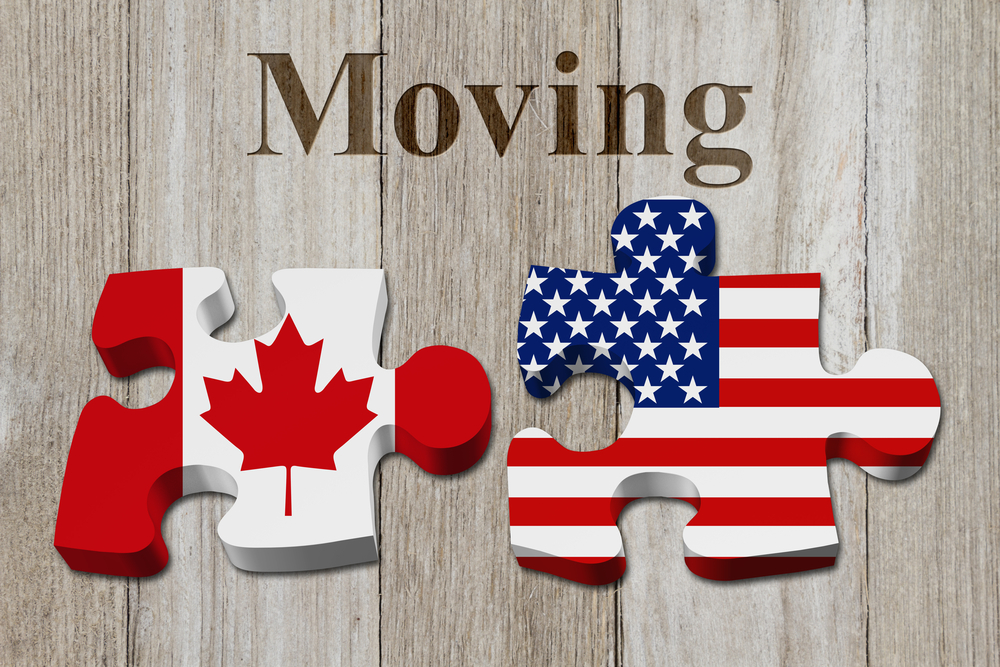 Important Items to Remember When Moving to the US from Canada
This whole process can take time and a great deal of paperwork is necessary. If you are going through the process, it is important to stay with the same company. Should you choose to switch companies before the process is completed and you have your green card, you will lose everything. Your new employer will need to start the process from the beginning.
After 10 years, your green card will expire and need to be renewed. For a more permanent solution, you can apply for US citizenship after 10 years. This will be permanent and you will not need to reapply every 10 years.
The Necessary Forms and Procedures pertaining to how to move from Canada to the US is due to family relationships. If you are moving to the US from Canada for family, there are procedures to follow and certain criteria must be met.
In order to have a relative sponsor, they must meet certain criteria.
You must be sponsored by a citizen of the United States who can prove their American status.
Your sponsor must be able to prove that they can support you at 125% above the poverty line.
Your sponsor must be able to show proof that you are related. Not all relatives are allowed to be sponsored by a US citizen.
You must be their husband or wife, unmarried child under 21, unmarried son or daughter over 21, married son or daughter of any age, brother or sister (the sponsor must be over 21 years old), or parent if they are at least 21 years old
Even if you meet the above criteria to gain access to the United States, there are certain circumstances where you can be denied.
The government wants to protect the health and welfare and security of the United States. So, the following people would be denied regardless of family status:
If you have a communicable disease
If you have a dangerous mental or physical disorder
If you are addicted to drugs
If you have committed a serious crime
If you have committed terrorist acts
If you are a member of a totalitarian party
If you are a former Nazi war criminal
There is a five-step process to get a Green Card for family reasons. It is important to do this entire process correctly to avoid any delays.
The US citizen who is a relative and is sponsoring you must file the I-130 Petition for Alien Relative. The United States Citizen and Immigration Services (USCIS) must then approve the immigrant visa petition. This petition is also filled out by the relative. It must be accompanied by proof of the relationship. The US citizen would submit all of this information to the USCIS.
If you are already in the United States legally, you can file for an adjustment of status for the permanent resident while your I-130 petition is being filed. To do this you would use Form I-485, Application to Register Permanent Residence or Adjust Status.
Bringing Your Family to the US from Canada
A citizen can petition for a foreign spouse or child to come to the United States, while the application is being processed. Once the USCIS receives the completed petition, your sponsor will receive a receipt in the mail called the Notice of action, I-797C. Your sponsor can use the number on this receipt to track the process online. Should the USCIS require additional information, your sponsor will receive a Request for Further Evidence (RFE) letter. The petition will not be processed until all of the required information is received by the USCIS.
For immediate family members such as a spouse, child, mother or father, the application process can take many months. Immediate family members have priority. For other relatives, it can take many months to 10 years for the petition to process. Once the petition has been approved and you are an immediate family member, you do not need to wait for a visa number. One will be issued immediately. You should then make an appointment for your immigrant visa interview with the US Consulate in Canada.
Before you go in for the interview, you will need a medical exam and possibly vaccinations as well.
If you are already in the US legally, you can apply for an adjustment of status of permanent citizens once the petition has been approved. If you are a non-immediate relative, you will need to wait until an immigrant visa number can be issued to you. There is a limited number of immigrant visas issued each year. This could take several years. You do not need to apply directly for an immigrant visa number. The USCIS will inform the petitioner if the visa petition was approved.
What're The Next Steps to Immigrating to the US?
They will then send the approved petition to the Department of State's National Visa Center. The petition will remain there until an immigrant visa number becomes available. When a number is available, you will be informed. You will get monthly status statements as to when immigrant visas will be available.
It is not necessary to contact the National Visa Center unless you change your address or any personal information. When you are informed that a visa number has become available, you will need to visit the US Consulate in Canada. There your processing will be completed.
While there you will:
Get your visa number from the Department of State
Make an immigrant visa interview appointment
Fulfill requirements such as medical exams and fingerprinting
Get your visa stamped so you can buy your ticket to the United States
Apply for a Social Security number
If you are a non-immediate relative who is legally in the United States, you can apply to change your status to a permanent resident, once you are advised that you have a via number.
After your application has gone through for a Social Security number, you will receive the card. There are certain benefits and responsibilities to consider:
You can legally work in the United States
You can conduct business with any bank or financial institution in the United States
You will be required to pay taxes in the United States and you can be listed as a person's dependent on their tax return
It is important to know that there are filing fees for forms when trying to gain access to the United States. The I-130 Petition will cost $190.00. This amount is payable in US dollars. This fee is non-refundable and must be paid whether you are approved or not. The Immigration Visa will cost $380.00 for each person in the family coming into the United States. This also must be paid in US Dollars.
Diversity Visa Lottery
If you do not have a job in the United States or a family member, you can still have a chance to live in the United States. Each year, the State Department holds a lottery. The State Department randomly chooses 50,000 qualified applicants. They get their green card and eventually apply for citizenship.
The State Department publishes the countries eligible to participate in the lottery each year. If you are eligible and you are chosen in the lottery, you can bring your spouse and any children who are under 21 and unmarried with you.
In order to qualify, you must have completed a 12-year course of elementary and secondary education. If you do not, all hope is not lost. If you have 2 years of work experience over five years, in a field that requires at least two years of training to perform, you are eligible to enter the lottery. The application process must be done correctly. If it is not done correctly, you will not be eligible.
To enter the lottery, you should first get all of the information regarding the lottery at the State Departments' website. To enter, you must apply electronically at www.dvlottery.state.gov between October 5th and December 4th of each year. If more than one application is received in your name, you will automatically be disqualified. Paper entries will not be accepted.
You are required to have a recent photo of the entire family. Even if a family member is not going to go to the United States, their photo must be included. There are no group family photos allowed. Each person must have their own.
There is no fee to enter the lottery, however, if you are chosen, you must pay the immigrant visa fee and a visa lottery surcharge. You will be notified by mail if you win. People who do not win will not be notified.
If Documents Are Not Done Properly
If you do not fill out any documents properly, there could be a major hold-up in your application process. If you fill out any documents fraudulently, you will lose any chance you have of becoming a United States citizen.
It is very important for you to do all of the necessary research when applying for US citizenship. It can be a very confusing and complex problem. If is a good idea to contact an immigration attorney in order to walk you through the process.