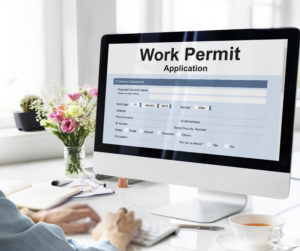 What is a Canada Open Work Permit?
An open work permit allows an individual to come work in Canada without first having a specific job offer. Because it is a not job specific, you are not required to fulfill some of the same requirements as individuals with other work permits. This includes not needing the Labour Market Impact Assessment (LMIA) or proof of an offer of employment from an employer who paid a compliance fee. The option of an open work permit is not open to everyone, however.
Who Can Get an Open Work Permit?
There are a number of situations you may be in to qualify for an open work permit. This includes:
Permanent residence applicants who have applied to an office in Canada

Dependent family members of said permanent residence applicants

Spouses/common-law partners of certain workers or international students

Refugees, refugee claimants whose cases have not yet been heard or decided upon, protected persons, and their relatives

Some

temporary residents

Some

young workers who are participants in special programs, such as working holiday
The above are a basic overview of the type of person who may be eligible, however there are other qualifications an individual must have to obtain an open work permit.
Types of Open Work Permits
There are two types of open work permits:
Unrestricted

, which allows foreign nationals to work in any occupation in any location, and

Restricted

, which restricts the occupation or the location
In the case of a restricted open work permit, the individual may have occupational restrictions based on medical status, or locational restrictions based on the category of applicant they are. For example, an individual with a bridging open work permit who is a provincial nominee class applicant may be restricted to the provincial location.
Whats the Difference Between an Open Work Permit and a Closed Work Permit in Canada?
Simple, an open work permit allows a foreign worker to come to Canada and work for any employer or any position while a closed work permit allows an immigrant worker to work for a specific employer.
Secrets to Getting an Open Work Permit: Are You a Good Candidate?
According to your specific situation, as mentioned above, there are various ways you can obtain and qualify for an open work permit.
If you are a permanent resident applicant who has held a work position in Canada that will end before your application is approved, you may get a Bridging Open Work Permit. This will allow you to "bridge" the time in between the previous permit expiring and obtaining permanent resident status without having to leave the country. You must ensure you qualify to do so.

Young workers who qualify for programs like working holiday may use the open work permit to gain experience working and living in Canada. You must first ensure, however, that your country of origin is included as an eligible participant in the program, and that you personally meet all criteria.
In whatever way you personally qualify for an open work permit, it is important to make sure you meet all the basic requirements for living in Canada. All documentation must be accurate and in order, and inadmissibility for any number of factors can still come into play.
If you have any basic questions about the open work permit, feel free to ask them in our comment section. If you are a candidate for an open work permit and would like professional assistance, we encourage you to hire an immigration lawyer. You can fill out our free online assessment and later book a consultation with us, so that we can determine how we can best assist you!