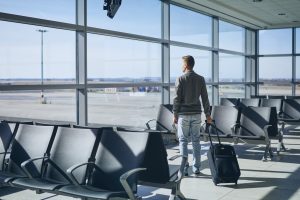 Are you interested in traveling to Canada from a visa-exempt country? Not so fast! You may need an eTA that stands for Electronic Travel Authorization when traveling by air which is electronically attached to their passport.
This authorization is valid for up to five years or until the passport expires, whichever comes first for those visiting Canada. A new passport means you need a new eTA. If you're visa-required and eligible for an eTA, but already have a valid Canadian visa you don't need to apply for an eTA.
If you are interested in traveling to Canada, book a consultation with VisaPlace today!
Who Needs an eTA?
There are four types of travelers that need an eTA, those travelers include:
Travelers Who Need an eTA:
Visa-exempt foreign nationals
US lawful permanent residents (a valid Green Card and a valid passport is needed)
Travelers Who May Be Eligible To Apply for an eTA:
Citizens from select visa-required countries (instead of a visa)
Travelers Who Cannot Apply for an eTA and Need to Carry Other Identification:
Canadian citizens including dual citizens (must carry a Canadian or US passport)
Canadian permanent residents (must carry a valid pr card or permanent resident travel document)
Travelers who are exempt from the eTA requirement:
U.S. citizens (must carry proper identification such as a valid U.S. passport
See the complete list of eTA exceptions
How to Apply
Applying for an eTA is a simple online process that takes just a few minutes to complete. Most applicants get their eTA approval within minutes or in some cases, several days if supporting documents are needed.
Cost: $7 CAD
Need Help Visiting Canada?
If you find yourself interested in wanting to travel to Canada but facing complications, Contact VisaPlace today. All of our cases are handled by competent and experienced immigration professionals who are affiliated with VisaPlace. These professionals consist of lawyers, licensed paralegals, and consultants who work for Niren and Associates an award-winning immigration firm that adheres to the highest standards of client service.
Ready for the next step? Book your 1 on 1 consultation now or call us at 1-877-296-0874.
Have a Question related to your Immigration Needs?
Fill out the FREE Immigration Assessment form and get a response within 24 hours to see if you're eligible.
The assessment form should take approximately 5-7 minutes to complete. We will get back to you within one business day to let you know if we are able to help.