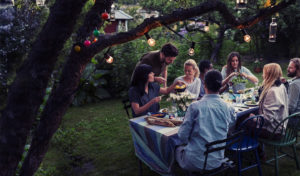 Connect with an Immigration Lawyer
Begin with an immigration consultation*
Understand your options and the next steps
Find the right lawyer for Canada and US Immigration**
Where Would You Like To Go?
Select your destination and start your quiz qualifier now.
*Consultations are performed by licensed lawyers or immigration consultants. Some meetings are exploratory meetings under supervision.
**All legal work is conducted by independent licensed lawyers or immigration consultants.
Our experienced team of Immigration Lawyers and Consultants are here to help!
Welcome to VisaPlace! Founded by Toronto immigration lawyer Michael Niren, VisaPlace is a key resource for all your US and Canadian immigration needs. This website is your go-to source for the latest immigration and visa news and programs. We work with an experienced team of immigration lawyers and licensed consultants to provide quality and affordable visa services. Our team helps you understand your options so you can make well informed decisions based on an analysis of your situation and credentials. A consultation is the best way to get started on your path to immigration.
What our clients are saying
Lawyers here are so kind and sweet and provide so much information in an easy to understand way, especially about visa and obtaining work once in the country. My lawyer was very good and I'm looking forward to having her knowledge in the future for any other immigration needs.
The thought of immigrating was very stressful for me and my family, I felt lost. However, working with VisaPlace was very positive and I recommend them to those who need help with immigration. Their team worked with me very closely and presented to me multiple potential options and explained what the process would look like as well as the timeline. I'm so grateful to their guidance.
I won't go into detail for privacy, but I was in a very bad situation where almost no lawyer would work with me or even provide me with legal counsel on my case. I was terrified of being removed from the country, but with the help of the professionals at VisaPlace, they were able to help me and I was allowed to stay. The relief I feel is immense. Thank you to the amazing team.
I was frustrated after talking to several different immigration firms. Many just didn't seem honest or upfront. However, a friend recommended VisaPlace to me, and I am glad they did. I worked with a lady and she was very knowledgeable and explained the process to me. She was so essential for the immigration process. I would definitely go back to her if i needed any further support.
I'd like to be clear that I'm somewhat of a skeptic, especially when it comes to investing time and money into a new venture. I'm originally from the UK but I made the decision to migrate to Canada after meeting my girlfriend online six months ago. I know the process is going to take time, but I wanted legal counsel to make sure I approach the process in the most efficient way possible – I HATE wasting time. My consultation over the phone was informative and eased some of my initial concerns about potential hiccups. The lawyer I worked with was good about getting back to me, although occasionally she couldn't be reached due to being in court – that was fine, she typically followed up relatively quickly. I'm now well within the process of immigrating and I have appreciated having the legal support.
It was pretty easy to make an appointment with visaplace. I have seen some people complain about the pricing, which is odd because in comparison to other firms, their rates are relatively fair. They were also honest and upfront with the complexities of my case and gave me the option to decide whether or not I wanted to move forward. I did end up moving forward and things have been going according to what we discussed. I am relieved to know there are honest professionals out there who won't over-promise you things they can't deliver.
It was pretty easy to make an appointment with visaplace. I have seen some people complain about the pricing, which is odd because in comparison to other firms, their rates are relatively fair. They were also honest and upfront with the complexities of my case and gave me the option to decide whether or not I wanted to move forward. I did end up moving forward and things have been going according to what we discussed. I am relieved to know there are honest professionals out there who won't over-promise you things they can't deliver.
I had a bad experience with a previous firm so I was hesitant to reach out to another to get my wife into the country. But, I needed guidance. After a consultation with VisaPlace, I was put at ease. The process was smooth and they were usually quick to respond. If they couldn't respond to me that day, they always followed up with me, which I appreciate.
UPDATE: I am choosing to update and not remove my original post so others will see that they do seem to care about the success of their clients cases.
After posting my initial review I was contacted by a senior consultant that took ownership of the lack of progress on my case on their end. I am updating because they are trying to make a difference and I have now been assigned a team that contacted me in one business day and gave me all of the paperwork I need to get started on for processing. At this point I am very satisfied and am hopeful my case gets resolved in a timely fashion and in a professional manner.
Initial Post: I had an appointment 2+ weeks ago and spoke with someone that was supposed to send a follow up email but have yet to hear back from her. She wanted to get my credit card info for payment but I had to wait for it to clear another payment. They are very irresponsible and not professional. Would not recommend.
I had a fantastic experience with Brenda! I was very anxious about my status for an upcoming trip to the U.S and Brenda managed to really ease my nerves. She gave exceptional customer service and she made my day. I truly had an incredible experience. I would recommend Brenda to anyone and everyone!
Meeting with Frank Zhang was very informative. Frank was very pleasant and explained everything I needed to know about the issue. My file was set up in record time. There was confusion at the beginning about the time of the meeting likely due to different time zones. Everything else went smoothly. Very happy with the service so far!
Thanks Manasi!! You are a wonderful and spontaneous to work with. I highly appreciate your way of working. You are the best for your work. You share plenty of good ideas and do good work.
"I admire your work ethic and your talent." You are a adorable person and gem to your team. Best of knowledge and best of services anybody can think off. I am one time a customer to you and lifetime customer to you. I m sold!!
VisaPlace has been a great help in answering all my immigrant questions. The staff was very polite and patient. I am comfortable working with them and will recommend them to anyone who is in need of their services.
Nadia and company worked with us for quite a long time to sort out a complicated Canadian Permanent Resident Status situation. All done and let me say… they are TERRIFIC to work with. Communication. Consideration. Efficiency. Highly recommend.
Bansuri assisted me and let me tell you: she was awesome when I called in, she was very nice in providing the information, being professional and friendly. I felt more drawn and secure to trust and move forward in the process of scheduling appointment with VisaPlace. I must admit I had my doubts, but this helped tons. Plus I didn't have to wait like other places which they had appointments available in +1month. It was the very next day here. So far all is good 👍
Common Immigration Questions
Is there a difference between lawyer and attorney?
No. Generally speaking an attorney is a person who is a member of the legal profession while a lawyer is someone who is trained in the field of law and provides advice.
Are you open during the Coronavirus pandemic/lockdown?
Yes! VisaPlace is 100% open during the COVID-19 pandemic. US and Canadian immigration are still accepting applications and inviting foreigners to apply so this is the best time to apply! All of our immigration consultations are done in a socially distant manner.
Do I need to hire an immigration lawyer?
Hiring an experienced lawyer or a law firm can help minimize mistakes and improve chance of successfully getting a visa. In many immigration situations you do not want to risk representing yourself or applying without the advice of an experienced immigration professional. Failing to work with an immigration lawyer can lead to wasted money, wasted time, and frustration.
How much does an immigration attorney cost?
The cost of hiring an immigration attorney varies depending on the services you are requesting. Typically you will pay for the processing fees which are assigned by the government and then you pay for the service of the lawyer or attorney which they will give you during the consultation. During your initial consultation with the immigration consultant be sure to ask for an estimate so that you will know how much you are required to pay.
Should I only work with an immigration lawyer near me?
Although most of our immigration lawyers are based in our office in midtown Toronto, we can help you immigrate to Canada or the US from anywhere in the world. Whether you're in the GTA or overseas, our immigration consultants can communicate by phone or video conferencing. This allows us to help people from the comfort of their home or office. We can accommodate any client with their preferred method of communication.
What is the difference between an immigration lawyer or an immigration consultant?
An immigration lawyer acts as an advisor and counselor for foreign citizens and immigrants. Green card lawyers provide aid when dealing with visa applications, permanent residency, citizenship, and naturalization. Immigration lawyers represent their clients and help mediate communication between them and immigration authorities. They also represent their clients in an immigration hearing.
An immigration consultant is an individual who provides assistance to immigrants. This assistance can be with filing applications, filing a petition, gathering the required documentation for their application, or helping to find a translator. Canadian consultants are licensed by the IRCC, a certification all of our consultants have.
How do I start my immigration process?
If you would like to start your process but you are not ready to hire an immigration lawyer then you can fill out our free online immigration questionnaire. Here you can fill in our immigration goals and let us know a bit more about you. We will be able to tell if you are eligible for immigration then reach out to you to book a consultation.
How do I get immigration advice?
Your first step is to book a consultation with an immigration professional to start mapping out the steps to complete your immigration journey. We will help you understand you eligibility and the best path to complete your immigration goals. Book a consultation now!
Is there a difference between a US and a Canadian immigration lawyer?
Yes, the United States and Canada are two completely different countries, who both have different rules and regulations involving immigration. Our immigration lawyers have the experience and knowledge to lead you in the right direction whether you are interested in US or Canadian immigration.