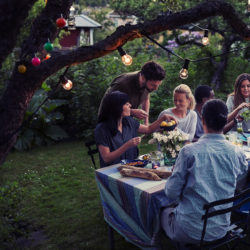 Connect with an Immigration Lawyer
Begin with an immigration consultation
Understand your options and the next steps
Find the right lawyer* for Canada and US Immigration
Where Would You Like To Go?
Select your destination and start your quiz qualifier now.
Our experienced team of Immigration Lawyers and Consultants are here to help!
Welcome to VisaPlace! Founded by Toronto immigration lawyer Michael Niren, VisaPlace is a key resource for all your US and Canadian immigration needs. This website is your go-to source for the latest immigration and visa news and programs. Our experienced team of immigration lawyers and licensed consultants work to provide the best, most efficient visa services available. We provide affordable legal consultations that can help you understand your options so you can make well informed decisions based on an analysis of your situation and credentials. A consultation is the best way to get started on your path to immigration.
Online Assessment
What our clients are saying
Great experience working with Visa-Place. They give great and detailed advise on each part of your application. Working with them took away the frustration of applying for PR. I also appreciate them being available to answer any questions throughout the application process.
Highly recommend using this law firm for any immigration applications.
Once again, my sincere thanks to all the Visa-Place staff for their professional work.
Nadia was terrific. I am a lawyer so I had more questions than normal. She answered them all and was very patient with me. Despite the complexity of the process, she made it as easy as possible. Well worth the expense.
I gotta say, it is always nice to work with professionals. The team was exceptional professional, punctual at their responses. I'm glad that I did hire Visaplace, they understood 100% my needs and how to achieve the goal. Thank you so so much 🙂
An excellent client service, all the team is committed and professional. Their work is made with high quality standards and efficiency. Thank you Nadia for leading our case, we are very grateful.
We are so thankful we used Visa place for getting my husbands US PR card. It was a long process (not their fault) but they made it manageable and kept us informed about each step! We finally have his visa in hand and simply couldn't have done it without each and every member of the team! Special shout out to Danielle and Rahul! High recommended!!😊
The team at VisaPlace provided some really in depth support on a wide range of issues during my PR application. Always professional and always kept up their attention to detail throughout the process. Having their support took a lot off my mind which was invaluable.
Thank you VisaPlace team to provide such amazing service.
I had a great experience with VisaPlace since the first time I called for an initial consultation with Frank who answered all my questions and mentioned the best option to get my permanent residence.
Also Visa place's team in particular Ana Guzman and Zainab Jamal helped me with the whole process of my application. Ana was always very attentive and supportive on filling out the mandatory forms and reviewing my document/ forms to make sure everything was correct for the application.
I definitely recommend Visa Place to anyone looking for immigration services.
Thank you so much!
Sarah was so patient, nice and cooperative all along..! She was always prompt to answer clearly when it would come to all immigration related questions. Thank you Visaplace and thank you Sarah for being so awesome and helping me get my PR!
I have used Visaplace.com since 2012 and always been able to renew my Visa year after year, they provide all the instructions and guide you along the way! We also have 4 staff within the company that have gotten their visa without any issues. Strongly recommend!
Great experience! From the beginning to the very end. Fast at responding, clear communication and thorough. Big thanks to Alexia and her team for all that they do and for assisting me through a hassle-free process during this pandemic.
This is my second time working with the law firm. 2017 and 2021. Both times they've proved to be top notch and both times they've helped save my life. Working with Nadia, Alicea, and khushboo was an honor from the start. I haven't told them until now but when the time is right I'll be flying here to Toronto to thank these ladies face to face. They did a tremendous job!
My son and I would like to thank the whole team for helping us to achieve our goal of getting our approval for PR in Canada. We were full of doubts, questions and really didn't know where to start with the whole process because everything seemed difficult and long. However, they were very supportive and gave us the necessary guidance throughout the process. All of our inquiries were always properly responded and now we are finally reunited in Canada with my husband and living our new life here. Thank you Zainab Jamal and Yasmeen Ali for helping us to achieve this!
I was impressed and well taken care of by their knowledgeable , approachable and welcoming group.
I dealt with Victoria and and was very impressed with her efficiency and effectiveness.
This group assisted my 21-year-old daughter and me recently, for which I'm very grateful.
They even sent follow up communications to recap the minutes of our meeting and then made follow ups after the fact.
Top-notch group and people.
I've been a client with the firm since 2015. Through no ones fault we've been through a lot of consultants.
Nadia Bakhtiari is by far the most attentive, diligent, thorough, informative legal consultant I've had in the 6 yrs with Visa Place – helping my husband with his Criminal Rehabilitation to get back into Canada.
Kudos to Nadia. I have nothing but positive words and would definitely recommend Nadia at Visa Place with any immigration matters
Had a great time working with Karina, Marianne and team. Choosing to invest in having them helped me with Permanent Residency application was one of the best decisions I have made for myself, due to the following reasons:
1. They actively keep you updated on the progress of your application.
2. They notified you right away on actions that need to be completed ahead of time, so that you won't miss any deadlines.
3. They are professional with handling your documents and information.
4. They took away the stress of having to complete the application yourself (believe me, it can be a pain working with so many forms, and so many questions). 90% of my stress associated with PR application was alleviated because of their help.
As a result, the process to getting my PR has been smooth and easy. The peace of mind that the VisaPlace team got me was valuable, and I'm forever grateful to them for helping me obtain the PR status successfully.
Common Immigration Questions
Is there a difference between lawyer and attorney?
No. Generally speaking an attorney is a person who is a member of the legal profession while a lawyer is someone who is trained in the field of law and provides advice.
Are you open during the Coronavirus pandemic/lockdown?
Yes! VisaPlace is 100% open during the COVID-19 pandemic. US and Canadian immigration are still accepting applications and inviting foreigners to apply so this is the best time to apply! All of our immigration consultations are done in a socially distant manner.
Do I need to hire an immigration lawyer?
Hiring an experienced lawyer or a law firm can help minimize mistakes and improve chance of successfully getting a visa. In many immigration situations you do not want to risk representing yourself or applying without the advice of an experienced immigration professional. Failing to work with an immigration lawyer can lead to wasted money, wasted time, and frustration.
How much does an immigration attorney cost?
The cost of hiring an immigration attorney varies depending on the services you are requesting. Typically you will pay for the processing fees which are assigned by the government and then you pay for the service of the lawyer or attorney which they will give you during the consultation. During your initial consultation with the immigration consultant be sure to ask for an estimate so that you will know how much you are required to pay.
Should I only work with an immigration lawyer near me?
Although most of our immigration lawyers are based in our office in midtown Toronto, we can help you immigrate to Canada or the US from anywhere in the world. Whether you're in the GTA or overseas, our immigration consultants can communicate by phone or video conferencing. This allows us to help people from the comfort of their home or office. We can accommodate any client with their preferred method of communication.
What is the difference between an immigration lawyer or an immigration consultant?
An immigration lawyer acts as an advisor and counselor for foreign citizens and immigrants. They provide aid when dealing with visa applications, permanent residency, citizenship, and naturalization. Immigration lawyers represent their clients and help mediate communication between them and immigration authorities. They also represent their clients in an immigration hearing.
An immigration consultant is an individual who provides assistance to immigrants. This assistance can be with filing applications, filing a petition, gathering the required documentation for their application, or helping to find a translator. Canadian consultants are licensed by the IRCC, a certification all of our consultants have.
How do I start my immigration process?
If you would like to start your process but not ready to hire an immigration lawyer then you can fill out our free online immigration questionnaire. Here you can fill in our immigration goals and let us know a bit more about you. We will be able to tell if you are eligible for immigration then reach out to you to book a consultation.
How do I get immigration advice?
Your first step is to book a consultation with an immigration professional to start mapping out the steps to complete your immigration journey. We will help you understand you eligibility and the best path to complete your immigration goals. Book a consultation now!