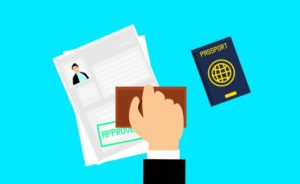 [NAFTA is under revision. NAFTA will most likely turn into the USMCA (United States Mexico Canada Agreement). USMCA is expected to be approved in the beginning of 2019. Until then NAFTA will remain active and the visas under NAFTA are still available. Learn more about how the USMCA will affect Canadians. ]
Professionals from the USA and Mexico seeking to work temporarily in Canada under the North American Free Trade Agreement (NAFTA) can now receive Canadian work permits for up to three years, Jason Kenney, Minister of Citizenship, Immigration and Multiculturalism, announced today. Previously, NAFTA workers were required to renew their work permit every 12 months.
Canadian NAFTA Work Visas for Professionals in North America
"NAFTA work permits are an excellent option for North American professionals seeking to work in Canada including lawyers, doctors, dentists and teachers. In addition, this will also help Canadian employers remain competitive by ensuring they have access to necessary skilled labour," said Minister Kenney.
Canada grants about 5000 such NAFTA work permits to Americans and about 150 more to Mexicans to work in Canada every year.
Extended NAFTA Permit Period Ensures Stability for Employers
"This extension, along with our Action Plan for Faster Immigration, will greatly benefit the Canadian economy by helping ensure greater continuity and stability for both employers and workers," continued Minister Kenney. "In a time of economic uncertainty, highly skilled migrants encourage innovation and economic growth, making us more competitive economically."
By easing the administrative requirements, employers can now be more confident that they will have access to the skilled labour they need for a longer period.
Following in US Footsteps
The Canadian rule change follows a similar one made in October by U.S. authorities that allow Canadian engineers, computer scientists and other professionals to obtain three-year TN Visa work permits in America. Mexico is also considering such a change.
Canada, the U.S. and Mexico agreed on labour mobility standards for 63 different professional occupations when NAFTA was negotiated in 1993, allowing professionals from those occupations to work in another NAFTA country without having to re-qualify under local certification standards. In all cases, a professional must have a firm job offer before going to work in the other country.
Be a Part of the Positive Permit Change
We think this change for Canada Work Visas is great news for our US and Mexican clients. Wishing to extend your employment in Canada, or interested in applying for a Canadian NAFTA Work Visa? Contact us now, we can help!