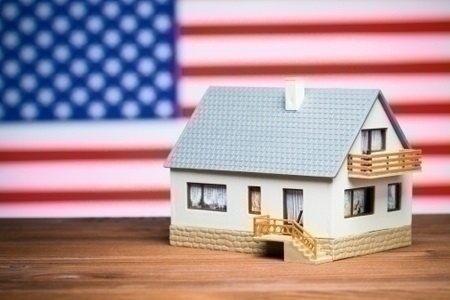 What Immigrants Should Do Their First Week in America
Every year, the United States welcomes thousands of immigrants from all around the world. It is diverse, beautiful and full of opportunities. Starting a new life in America could be one of the most important decisions you've ever made. The first couple months can be scary if you're not sure where to start and what exactly to expect in your new surroundings, so we're here to guide you. Below are some things to consider when you first arrive in the US:
1. Housing in America
You will need to search for apartments to rent ASAP. In the meantime we recommend booking a hotel or airbnb for short-term rental. You will want to look for an apartment near your work or school. There are several websites you can look on before you even arrive to America. Some websites to research for apartments are apartments.com, rent.com, and zillow.com. The apartment's management would ask for a letter stating your stay in US and work info just to verify your identity. You may also need to have some credit, first month, last month and security deposit in order to move in.
Check Step 6 on how to build credit.
2. Social Security Number (SSN)
Apply for SSN at least after 7 days of your arrival to get it without any delay. You cannot get paid without having Social Security Number(SSN). The very first thing you need to do is apply for SSN. Make sure you check the SSN website online and carry all the required documents to SSN Office.   You will need to work with your employer on this and get guidance if needed.
3. Open Up a Bank Account
Immediately after coming to America you should go to any bank and open one Checking account. TD Bank generally opens checking account without a Social Security Number. By opening a bank you will have a USA debit card immediately. Also, it is a good idea to check with your employer their preferred bank and open an account in that bank, just will make your life easier. Also, it is a good idea to check with your employer their preferred bank and open an account in that bank, just will make your life easier.
4. Learn to Drive
It is better to download and read the driving manual of the state you are going to enter in USA. You will want to learn how to drive before going and applying for a Drivers License.
5. Apply for Drivers License
Having a drivers license is important in the US but if you don't plan on driving anywhere then you will still want to obtain a State ID. Make sure you visit the state DMV website and get the information on Learners driving license Permit. You be prepared, read the material related to Learner's permit and give the exam.  It is important for you to do this, so that it does not delay your time to getting Driver's license. Make sure not to skip Step 4 so that you can be prepared for your test!
6. Build Credit, Apply for Secured Credit Card
 It is very important to establish a credit history here in USA. It is hard to get an apartment, a cell phone plan, a car, etc. without any credit. The best way to start your credit is with a secured credit card. After opening a bank account, the next thing to do is apply for a secure credit card.  You should ask the bank that you opened either checking or savings account to issue you a secure credit card. It is nothing but a credit card that is given by the bank for less amount like $500 by taking cash from you as deposit. This is very important for building your credit history.
7. Get a Mobile Phone with plan – Prepaid or Post Paid
You have two choices.  Prepaid and Postpaid mobile phone plan. The Postpaid phone plans may do a credit check so if you don't have established credit you may want to go with a Prepaid phone plan. There are several Prepaid phone plans you can apply for at places like Walmart, Boost, Cricket, Straight Talk, etc.
Do You Want to Move to the US?
If so, Contact VisaPlace today. All our cases are handled by competent and experienced immigration professionals who are affiliated with VisaPlace. These professionals consist of lawyers, licensed paralegals and consultants who work for Niren and Associates an award winning immigration firm that adheres to the highest standards of client service.
Ready for the next step? Book your 1 on 1 consultation now or call us at 1-888-317-5770.
Have a Question related to your Immigration Needs?
Click here to fill out the FREE Immigration Assessment form below and get a response within 24 hours to see if you're eligible.
The assessment form should take approximately 5-7 minutes to complete. We will get back to you within one business day to let you know if we are able to help.