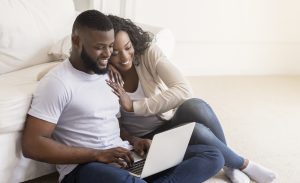 Are you immigrating to the United States and bringing your spouse along? Thousands of individuals apply to move to the United States but have already started growing their family in their home country prior. In these cases, those applying will sponsor their spouse, dependents, and any other qualifying relatives to immigrate to the US with them. There are a few options available to those who are looking to do so let's learn about 5 visas that would allow your spouse to work in the United States!
H-1B Visa
The H-1B visa is a work permit that allows foreigners to work in the US with their "specialty occupations." To apply for this visa one would need a job offer and the skills required for that job. The H-4 Employment Authorization Document (EAD) was designed for spouses and children under the age of 21 of H-1B Visa holders. Specifically, spouses of an H-1B Visa would obtain an H-4 Visa to legally work in the United States.
E-1 Visa
The E-1 visa, also known as Treaty Trade Visa, is a non-immigrant visa for citizens of countries that the US has a treaty of commerce with. While not all countries are eligible, business owners and investors from those that are may qualify if they meet several criteria. If your spouse is looking to work in the US, they would need to download Form I-750, complete it, and apply for Employment Authorization.
E-2 Visa
E-2 visas are for owners and investors in businesses in the United States. The E-2 visa is a temporary US work visa that may be granted for "substantial" investments in the US. An investment must meet several criteria in order to qualify for an E-2 visa. As the E-2 visa holder, you are only permitted to work for the E-2 company, however, your spouse can work for any employer or even be self-employed. An H-4 Employment Authorization Document (EAD) is the document that allows an E-2 visa spouse to work and t usually takes 90 days to arrive.
E-3 Visa
The E-3 visa gives eligible Australian nationals the chance to work in the United States within their specialty occupation. The visa was created by an Act of the United States Congress as a result of the Australia–United States Free Trade Agreement (AUSFTA). E-3 visa holder spouses are entitled to work in the United States with a valid H-4 Employment Authorization Document (EAD). The spouse may not begin work until they receive the EAD card.
L-1 Visa
L-1 visa is most likely the best work visa for you. L-1 visas are available to employees working for companies outside the United States such as in Canada that have branches, subsidiaries, affiliates, or joint venture partners in the United States. The spouse of the L-1 visa holder in most cases is eligible to work. However, the spouse must first apply for an H-4 Employment Authorization Document (EAD). If the work authorization is granted, the spouse does not typically face any restrictions on their place of employment.
Is Your Spouse Looking to Work in the US?
If so, Contact VisaPlace today. All our cases are handled by competent and experienced immigration professionals who are affiliated with VisaPlace. These professionals consist of lawyers, licensed paralegals, and consultants who work for VisaPlace Legal an award-winning immigration firm that adheres to the highest standards of client service.
Ready for the next step? Book your 1 on 1 consultation now or call us at 1-888-317-5770.
Have a Question related to your Immigration Needs?
Fill out the FREE Immigration Assessment form and get a response within 24 hours to see if you're eligible.
The assessment form should take approximately 5-7 minutes to complete. We will get back to you within one business day to let you know if we are able to help.