Interested in immigrating to the United States?
Fill out our immigration assessment form today.
The United States has come to be known for its exceptional universities and high levels of education. For this reason, many international students apply each year to study abroad in the US. To become a full-time international student, you will need either the F-1 or M-1 student visa. Each of these student is a nonimmigrant visa that allows you to study in the US provided you meet a set of requirements.
Eligibility Requirements for Student Visas
To qualify for an F-1 or M-1 visa, USCIS states that you must:
Be enrolled as a full-time student in an "academic" educational program, a language training program, or a vocational program
Be accepted into a school that is approved by the Student and Exchange Visitors Program, Immigration & Customs Enforcement
Be proficient in English or be enrolled in classes that will lead to English proficiency
Have sufficient funds to support yourself during the entire proposed course of study
Maintain residence abroad and have no intention of giving it up
F-1 Visa Update: On March 6, 2023, U.S. Citizenship and Immigration Services announced the expansion of premium processing for certain F-1 students seeking Optional Practical Training (OPT) and F-1 students seeking science, technology, engineering, and mathematics (STEM) OPT extensions who have a pending Form I-765, Application for Employment Authorization, and wish to request a premium processing upgrade.
F-1 students in these categories can now file Form I-907, Request for Premium Processing Service, online. The current paper version of this form is still being accepted by USCIS through the mail.
Beginning March 6, USCIS will accept Form I-907 requests, filed either via paper form or online, for certain F-1 students who already have a pending Form I-765, Application for Employment Authorization, if they are filing under one of the following categories:
(c)(3)(A) – Pre-Completion OPT;
(c)(3)(B) – Post-Completion OPT; and
(c)(3)(C) – 24-Month Extension of OPT for STEM students.
Beginning April 3, USCIS will accept Form I-907 requests, filed either via paper form or online, for F-1 students in the above categories when filed together with Form I-765.
USCIS will reject premium processing requests for a pending Form I-765 if received before March 6, and will reject any premium processing request for an initial or concurrently filed Form I-765 that is received before April 3.
Which Student Visa to Apply For
​The visa you choose to apply for will depend on the type of schooling you plan to receive.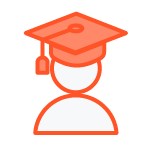 F-1 Student Visa
The F-1 "Academic Student" visa is meant for individuals who plan to study at an academic institution (including accredited colleges, universities, seminaries, conservatories, and academic high school and elementary schools) or language training program. To qualify, the program in which you are enrolled must culminate in the receipt of a degree, diploma, or certificate and the school must be authorized by the US government to accept international students.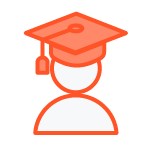 M-1 Student Visa
The M-1 "Vocational Student" visa is meant for students in vocational or other non-academic programs, other than language training.
How to Apply for a Student Visa
​To apply for a student visa, you must first be accepted into one of the aforementioned institutions approved by SEVP, meaning you will first apply to the institution itself. After you have been accepted, you will decide which student visa you need and will apply based on the requirements of your US Embassy or Consulate. You will fill out all online application forms and then schedule an interview. Make sure you apply far enough in advance to your school's start date, so that you receive your visa in time to begin your studies. While your visa may be issued up to 120 days prior to the start of the academic year, as a new student you will not be permitted to enter the US more than 30 days prior to your start date. Continuing students may enter at any time, as long as their visa is current.
Once you are accepted into the SEVP approved school, you will be enrolled in the Student and Exchange Visitor INformation System (SEVIS). From here, you will be required to pay the SEVIS I-901 Fee. You will then be provided the Form I-20 by the school, which you will present to the consular officer at your visa interview. You will also be required to pay a fee of $160 for the Online Nonimmigrant Visa Application, or Form DS-160. Next, you will schedule an interview at the US Embassy or Consulate in the country where you live. At your interview you must establish that you meet the criteria to receive the visa for which you are applying.
US Student Visa Processing Time
The US student visa (F-1 visa) is one of the fastest visas to process. In fact, the study permit is often processed directly before your embassy interview. The interview is the last step of the application process. By the end of the interview, the consular officer should tell you whether or not your application was approved. Some F-1 visa applications will take several days to process, in which case your approval will come several days after the interview.
Visit our page on US Visa Processing Times for 2021 to learn more.
Can You Work in the US with a Study Visa?
Many students wish to work part-time while working in the US, so that they can support themselves to some extent. In this case, a few restrictions will apply. F-1 students who want to work are not permitted to work off-campus during their first academic year, but may work in certain on-campus jobs. After the first academic year, F-1 students may work off-campus as long as the employment is Curricular Practical Training, Optional Practical Training, or Science, Technology, Engineering, and Mathematics (STEM) Optional Training Extension.
An M-1 student who wishes to work may only work in practical training positions after they have completed their studies. However, M-1 students may work on or off-campus in certain positions as well, as long as they are authorized positions. Both F-1 and M-1 students must ensure any off-campus employment they procure is related to their area of study and is approved prior to the start date by the Designated School Official who manages SEVIS, and USCIS.
US Student Visa to Green Card
While studying in the US is not a direct pathway to immigration, there is potential to work in the United States post-graduation. An individual is expected to leave the states following graduation unless they apply to participate in post-completion Optional Practical Training (OPT). This allows F-1 visa holding students to work part-time or full-time in a role that must be directly related to their major area of study for up to 12 months. Certain STEM students may be eligible for a 24 month extension if the meet eligibility requirements. To apply for OPT, a student must request that the designated school official at their academic institution recommend them. The student will then file Form I-765, Application for Employment Authorization, through USCIS.
F-1 Visa holders may be eligible to petition for an H-1B visa and request a change of status, which is known as a "Cap-Gap." Doing so fills the gap between the time when the F-1 visa expires and the H-1B visa and employment begins. However, the application must be completed in a timely fashion, as the dates of effect are very specific. While an H-1B visa is temporary, after the 6 year period it is valid, the beneficiary may be eligible to apply for a Green Card.
Getting started is easy. All you need to do is fill out our free eligibility online assessment form here and then one of our immigration professionals will get back to you with your results within one business day.