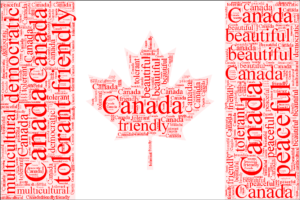 What Immigrants Should Do Their First Week in Canada
If you are planning on immigrating to Canada or if you just received your immigration visa acceptance, there are several things you should review before moving. Newcomers in Canada sometimes need help with settling into this new country. We have compiled several items that you should do once you prepare to arrive in Canada. When immigrants/newcomers move to Canada many of them are a little lost on what they should do to start their new life but here are our top items to help prepare you.
1. Housing in Canada
You have two options when planning living arrangements in Canada. You can find a temporary place to live when you arrive such as a hotel, hostel, airbnb, friends house, etc. Any of these options allow for a short-erm housing while you wait to find a place that you want to settle into. We recommend booking a place online before you arrive in Canada to ensure you have a reservation and a room.
You can also start looking for apartments and homes online before arriving. Some apartments even allow you to close a lease before arriving. You can use websites to search available rentals like View It and PadMapper. You can also start talking to a real estate agent if you are in the marketing for buying a house in Canada. If you are looking to purchase a home you can start searching on websites such as Zoocasa and Realtor.
2. Banking in Canada
Once you arrive in Canada you will want to open a Canadian bank account as soon as possible for obvious reasons. Opening a Canadian bank account is extremely easy compared to other countries. In Canada to open a bank account all you need is to walk into the bank and provide a valid personal identification. You do not need a job, permanent address, money to put into the address, or credit. The bank teller will help walk you through the process and also, many Canadian banks have special services for newcomers. Some of the best banks for newcomers include: RBC Royal Bank, BMO Bank of Montreal, TD Bank, CIBC, Scotiabank and HSBC.
3. Health Insurance
Both Canadian citizens and permanent residents can apply for public health insurance in Canada. Depending on which province or territory you live in, they each have their own insurance plans. Some provinces require newcomers to wait up till 3 months before receiving government health insurance. Since government health insurance is free, during the wait time you can purchase private health insurance. Private health insurances also cover things that public health insurance doesn't cover.
Select your province or territory you will be moving to below:
4. Social Insurance Number
In Canada you need a Social Insurance Number to work. Having the Social Insurance Number also gives you access to government programs and benefits. You can apply for one in person at a Service Canada office or by mail. In order to receive a Social Insurance Number you will need to provide an original primary document to prove your identity and status such as a permanent resident card or confirmation of permanent residence.
5. Switch to a Canadian Phone Plan
You will want to join a Canadian cell phone service to avoid hefty international fees. You will want to start researching and comparing phone plans as some may be better suited for your lifestyle. You can find a local cell phone service store with your current phones GPS.
Are You Interested in Immigrating to Canada?
If so, Contact VisaPlace today. All our cases are handled by competent and experienced immigration professionals who are affiliated with VisaPlace. These professionals consist of lawyers, licensed paralegals and consultants who work for Niren and Associates an award winning immigration firm that adheres to the highest standards of client service.
Ready for the next step? Book your 1 on 1 consultation now or call us at 1-888-317-5770.
Have a Question related to your Immigration Needs?
Click here to fill out the FREE Immigration Assessment form below and get a response within 24 hours to see if you're eligible.
The assessment form should take approximately 5-7 minutes to complete. We will get back to you within one business day to let you know if we are able to help.