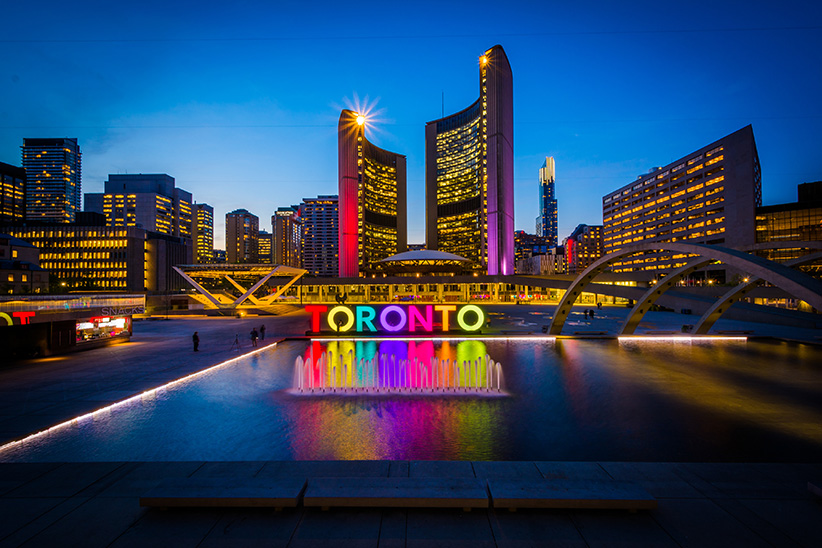 What It's Like to Live in Ontario for Newcomers
Canada's most popular destination for newcomers, Ontario is the country's most populous province, home more than 13,650,000 people. It is also the second-largest province in the country by land area. The province is located in central Canada.
Although it doesn't have the luxury of being by a coastline, it is still beautiful and vibrant in its own ways. Whether you're looking for the hustle and bustle of a big city or the peace and quiet of a rural retreat, Ontario's got it all.
Learn about life in Ontario below:
Top 3 Reasons Immigrants Move to Ontario
Why the Locals Love Ontario!
Nature

Ontario has over one hundred provincial and national parks. Whether you prefer beaches, mountains, or waterfalls- Ontario has something for everybody that will leave them in awe of it's beauty.

Education

Ontario's universities rank among the best in North America (and the world). Schools like University of Toronto, McMaster University, University of Waterloo, and University of Ottowa all placed world rankings for 2015-2016.

Toronto

Toronto is the capital city of the province of Ontario and the largest city in Canada by population. One of the best things about living in Toronto is just how multicultural it is.
Where Newcomers Eat and Drink in Toronto, Ontario
Breweries and Bars:
1. The Gaslight – The Gaslight is a pub located in the Junction Triangle. It boasts craft beers, local wines, craft cocktails and a short – but delicious – snack menu. Although their cocktails are popular, most people venture there for the beer. The menu is always changing; the vibe is cozy; and the taps are always rotating, so pop in for a pleasant surprise – you won't regret it.
2. Odd Thomas – Located on the second floor of Mascot Brewery, Odd Thomas is changing beer culture with a new type of club scene. The spot also offers fresh cocktails if interested, but is mainly known for it's beer and tableside keg service. There's full-service dinner available as well as a rooftop patio!
3. Panorama Lounge – This bar has one of the best views in the city from its 51st floor location on top of the Manulife Centre, Panorama throws out a sleek modern vibe with well-crafted cocktails and tap beers that you can drink while looking out over Lake Ontario.
4. Bier Markt – With one of the most extensive beer menus in the city — over 150 brands from 30 countries — Markt serves them all via a special three-gas blend used to push the brews from keg to tap, meaning it "never comes into contact with oxygen". The space itself has an old-world Belgian feel too, with brass fittings sitting alongside bentwood chairs, and a dark, class-laden atmosphere.
5. Sneaky Dee's – Serving Tex-Mex fare and known for it's outrageous nachos, Sneaky Dee's is also known for its graffiti covered walls and DJ's that play edgy live music upstairs.
Restaurants:
1. ALO Restaurant – French tasting menu served in stylish, serene surrounds atop a Victorian building.
2. Michael's on Simcoe – Michael's On Simcoe is a family-run, modern Toronto steakhouse with an Italian twist located in the heart of the Financial/Entertainment district on 100 Simcoe Street. Michael's features the best of premier steaks including A5 Kobe, American Wagyu, in house dry aged USDA Prime and PEI naturally raised grass fed beef along with an assortment of home-made pastas and fresh fish.
3. New Orleans Seafood & Steakhouse – A cozy restaurant decorated with hand-drawn oil paintings and instruments to give you an authentic New Orleans ambiance. The food consists of fresh ingredients and cajun spices that will leave you with a satisfied feeling once you've completed your meal.
4. Scaramouche Cafe – This restaurant creates a sophisticated French haute cuisine in an upscale space with skyline views & a more casual bistro.
5. STK Toronto – STK has many locations throughout North America, Toronto being one of the best! The restaurant "artfully blends the modern steakhouse and chic lounge into one – offering a dynamic, fine dining experience with the superior quality of a traditional steakhouse."
Festivals and Events in Toronto
Summerlicious & Winterlicious: Summerlicious and Winterlicious are two of Toronto's most popular culinary celebrations. The restaurant programs were created in 2003 to promote Toronto's unique hospitality industry, showcase Toronto's diverse cuisine and profile fine dining experiences at a range of price points. Toronto's prix fixe menu summer and winter foodie event offers 3 course menus at 200 of Toronto's top restaurants in July of each year.
Cavalcade of Lights: Cavalcade of Lights kicks of the holiday season in Toronto with the first lighting of Toronto's Official Christmas Tree and lighting display at Nathan Phillips Square. Live musical performances, a DJ skating party and stunning fireworks complete the festive evening.
Doors Open Toronto: Doors Open is a free event that invites the public to explore and discover Toronto's buildings of architectural, historic and cultural significance. During the last weekend of May, visitors can participate in walking tours, special activities, and explore more than 150 properties that are either not usually open to the public, or would normally charge an entrance fee.
Nuit Blanche Toronto: Toronto's playful sunset to sunrise celebration has become one of Canada's leading contemporary art events. Since 2006, Nuit Blanche has featured more than 1,000 official art installations created by over 4,000 artists and has generated more than $200 million. What's more, attendance has tripled to over 1.2 million in 2017 compared to its inaugural year, according to Ipsos Reid.
Sports in Toronto, Ontario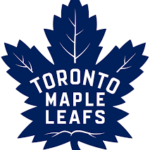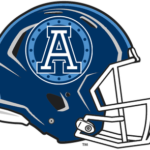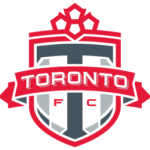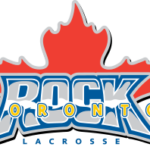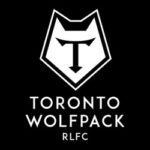 Toronto Maple Leafs – The professional ice hockey league based in Toronto, Ontario. With a new Centennial Anniversary logo that hearkens back to the glory days of the 1960s, the Maple Leafs hit the ice at the Scotiabank Arena (formerly Air Canada Centre) for their NHL regular-season games between October and April.
Toronto Argonauts – The Toronto Argonauts are a professional Canadian football team competing in the East Division of the Canadian Football League. The city's oldest professional sports franchise (founded in 1873), the Argos take to the gridiron at their home at BMO Field during the Canadian Football League's regular season, which runs June through November.
Toronto FC – Toronto Football Club, commonly referred to as Toronto FC, is a Canadian professional soccer club based in Toronto, Ontario. The club competes in Major League Soccer as a member of the Eastern Conference. Cheered on by supporter groups such as the Red Patch Boys, U-Sector and Kings in the North, Toronto FC take on their Major League Soccer opponents at BMO Field. The regular season runs from March through October.
Toronto Rock – The Toronto Rock is a professional box lacrosse franchise based in Toronto, Ontario, Canada. They are members of the Eastern Division of the National Lacrosse League. The team was the first Canadian franchise in the NLL. Showcasing Canada's national summer sport, the Rock battle their National Lacrosse League opponents at the Air Canada Centre from January through April.
Toronto Wolfpack – Toronto Wolfpack RLFC is a Canadian professional rugby league club, based in Toronto, which competes in the British Rugby Football League system. Debuting in 2017, the Wolfpack are Canada's first professional rugby league team and claim to be the world's first major transatlantic pro sports squad. Part of the English Rugby Football League's Kingstone Press League 1, the team will play at Lamport Stadium. The regular season runs from spring through summer.
Are you interested in living in Ontario?
If so, Contact VisaPlace today. All our cases are handled by competent and experienced immigration professionals who are affiliated with VisaPlace. These professionals consist of lawyers, licensed paralegals and consultants who work for Niren and Associates an award winning immigration firm that adheres to the highest standards of client service.
Ready for the next step? Book your 1 on 1 consultation now or call us at 1-888-317-5770.
Have a Question related to your Immigration Needs?
Click here to fill out the FREE Immigration Assessment form below and get a response within 24 hours to see if you're eligible.
The assessment form should take approximately 5-7 minutes to complete. We will get back to you within one business day to let you know if we are able to help.