Are You Thinking Of Immigrating to Halifax, Nova Scotia, Canada?
The Halifax Regional Municipality is the capital of the province of Nova Scotia, Canada. The Regional Municipality had a population of 390,096 in 2011 Canadian Census and the urban area had a population of 297,943. Halifax is the largest population centre in Atlantic Canada and largest in Canada east of Quebec City. Halifax was ranked by MoneySense magazine as the fourth best place to live in Canada for 2012, placed first on a list of "large cities by quality of life" and placed second in a list of "large cities of the future", both conducted by fDi Magazine for North and South American cities.
Halifax is now home to over 390,000 people, up from 359,000 in 2001. When comparing Halifax against its benchmark cities (and the largest Atlantic ones), Halifax ranked 2nd in actual growth and was first among Atlantic cities.
Halifax Canada Immigration
The economy of Halifax attracts many international migrants. Halifax's economic stability and major projects including  Halifax Shipyard, Shell's deepwater drilling and the Maritime transmission link, should provide a significant boost to future census counts. Population growth (as exhibited by Canada's western provinces) tends to follow economic activity, so growth forecasts that predict big jumps in economic growth in Nova Scotia – like the most recent forecasts from RBC, TD, and BMO – bode well for the province's, and especially Halifax's, future census counts. This makes an ideal situation for people from abroad who want to immigrate to Halifax, especially through Skilled Worker Applications.
Nova Scotia Provincial Nominee Program Could Be Your Ticket
Nova Scotia has recently streamlined the NSNP — making a simpler, supported  path to their province for skilled immigrants. Improvements by the Nova Scotian Provincial Nominee Program for Skilled Workers will help you and your family to quickly determine if you share the qualities that lead thousands of people from all over the world to successfully settle and make a new home in Halifax.
Want An Assessment to Know If You Qualify to Migrate to Halifax?
Our Halifax immigration lawyers have the knowledge to let you know if you will qualify to immigrate to Nova Scotia.  Getting an assessment is easy, just contact us here and book an appointment that is convenient for you.  We will ask you series of questions and will spend about 15-30 minutes in a virtual meeting to determine if this would be a good fit for you and your family.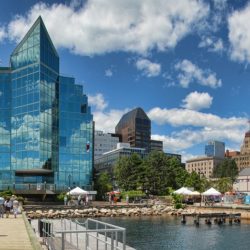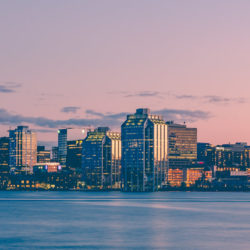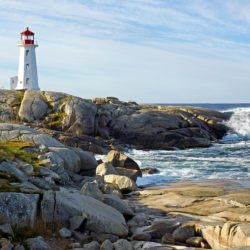 How Halifax Immigration Lawyers Can Help
If you plan on migrating to Halifax, NS Canada, then you'll want an immigration lawyer who knows the ins and outs of Canadian immigration. Our firm has offices throughout North America, but our corporate office is in Toronto. Even though our main office is not located in Halifax, if you watch the video above you will quickly see we are able to help anyone in the world immigrate to Canada.
Our immigration lawyers have over 30 years combined experience and have successfully processed thousands of Canadian visa applications.   We are fully confident we can help you with your immigration matter too!  You can get in touch with us here.
Other Interesting Facts & Information About Halifax:
The urban area of Halifax Regional Municipality is a major cultural centre within the Atlantic provinces. The municipality's urban core also benefits from a large population of post-secondary students who strongly influence the local cultural scene. Halifax has a number of art galleries, theatres and museums, as well as most of the region's national-quality sports and entertainment facilities.
Halifax Harbour is a major port used by numerous shipping lines, administered by the Halifax Port Authority. The Royal Canadian Navy and the Canadian Coast Guard have major installations along prominent sections of coastline in both Halifax and Dartmouth. The harbour is also home to a public ferry service connecting downtown Halifax to two locations in Dartmouth. Sheet Harbour is the other major port in the municipality and serves industrial shippers on the Eastern Shore.
Once You Settle in Halifax
Once you arrive in Nova Scotia and get settled in your new home, you'll want to do the follow items:
When you work with our immigration law firm we make sure we provide you with all the resources you'll need to settle properly in your new country. If you are interested in immigrating to Halifax, be sure to contact our law firm to get an assessment of your case with one of our immigration experts.
Immigrate to Halifax, Canada
Getting started is easy. Use our eligibility assessment form or call us today at +1.647.699.5307 to speak to one of our Canadian immigration experts.