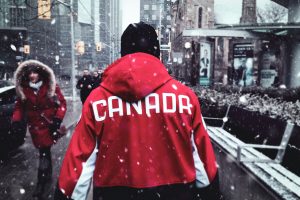 We've all been waiting months for a CEC and FSWP draw – and Canada has finally given answers on when they will resume all Express Entry draws.
In July, Immigration, Refugees and Citizenship Canada (IRCC) will resume its federal economic immigration programs and extend foreign students' expired work permits while their permanent residency applications are processed.
When Will Express Entry Draws Resume?
As part of its attempts to tackle a persistent labor shortage, Canada will begin Express Entry drawings for Canadian Experience Class, Federal Skilled Worker, and Federal Skilled Trades candidates in early July.
The federal high-skilled backlog has been reduced by more than half, from almost 112,000 in September 2021 to 48,000 in March 2022, according to Immigration Minister Sean Fraser. By July, the backlog is projected to have decreased much further.
It implies that Canada may resume issuing Invitations to Apply to skilled worker prospects, both domestically and internationally. Since the autumn of 2021, only Provincial Nominee Program candidates have received ITAs.
In the great majority of cases, new applications received after July will be handled within six months, according to Fraser.
New Update for International Students in Canada
International students who have graduated from a Canadian-recognized learning institution and are seeking a Post-Graduation Work Permit are the most common CEC applicants. The PGWP is an open work permit that allows overseas graduates to work in Canada for one year before applying for permanent residency. In general, you can only receive a PGWP once, which means that if you are unable to apply for permanent residence while holding the PGWP, you risk losing your work permit status until you can find another work permit that meets your requirements.
So in response to the long-awaited CEC draws, Canada is extending International Students' expiring work permits.
Those with postgraduate work permits that expire this year will be able to stay in Canada for an additional 18 months as the immigration government works to clear a backlog of 1.8 million applications across all immigration and citizenship categories.
Do You Want to Apply for Express Entry?
If so, Contact VisaPlace today. All our cases are handled by competent and experienced immigration professionals who are affiliated with VisaPlace. These professionals consist of lawyers, licensed paralegals, and consultants who work for VisaPlace Legal, an award-winning immigration firm that adheres to the highest standards of client service.
Ready for the next step? Book your 1 on 1 consultation now or call us at 1-888-317-5770.
Have a Question related to your Immigration Needs?
Fill out the FREE Immigration Assessment form and get a response within 24 hours to see if you're eligible.
The assessment form should take approximately 5-7 minutes to complete. We will get back to you within one business day to let you know if we are able to help.