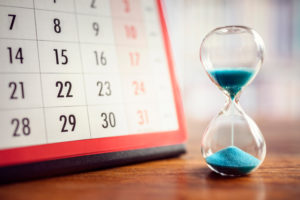 Many times when a foreign national is looking to immigrate to Canada, they want to know how long it will take to get there. Each visa has a different processing time and application process.
The processing time for Canadian Visas is defined as how long it takes Immigration, Refugees and Citizenship Canada (IRCC) to process your application from the day that they receive it. This is otherwise known as CIC or IRCC processing times.
In the beginning of 2022, there was a major new strategy to shorten Canadian immigration processing timelines. Sean Fraser, Canada's Minister of Immigration, unveiled a slew of new initiatives aimed at shortening processing timelines for several of Canada's most popular immigration programs.
Use the IRCC Processing Times tool to determine how long your Canada visa processing time may take.
The IRCC is making improvements to help with the backlog of visa applications and to improve Canada's Immigration processing times in 2023.
Factors that Can Increase Canada Visa Processing Time
According to the CIC, there are several items that can factor in how long it will take for your Canadian Visa. These include:
Type of visa application
Country of applicants residency
Application completion and correctness
How easily the applicant's information can be confirmed
How quickly IRCC can process applications that are already in the system
How long an applicant takes to respond to additional requests or concerns
Express Entry Processing Time
6 months or less
The Express Entry Program includes the following streams: Federal Skilled Worker (FSW), Federal Skilled Trades (FST), Canadian Experience Class (CEC) and some Provincial Nominee Programs (PNP).
Most Express Entry applications are processed within six months from the date it is received. However, in some rare cases, this can take longer. Before the six-month processing time begins the applicant must provide all the necessary documents and upload them to their individual Express Entry profile.
Learn more about the Express Entry Program.
Canada Permanent Resident Card Processing Time
5-8 months
Applying for a PR Card can typically take around 5-8 months after receiving the ITA (Invitation to Apply) for the visa to be processed.
Learn more about Canada PR Card.
Canada PR Card Renewal Processing Time
1-4 months
PR renewal processing time might take several weeks or even months. If you want to journey outside of Canada, you will want to consider renewing it before it expires.
Learn more about renewing your Permanent Residence card.
Canada Work Permit Processing Time
5-36 weeks
The Canadian work permit processing time is the one with the largest range. The Work Permit processing time completely depends on the completion of your application and the office you applied at. We have found that it can take between 5-36 weeks to process a Canadian Work Permit depending on your specfic circumstances.
Work Permit (while inside Canada) – 4 weeks
Work Permit (outside of Canada) – 5 to 6 months
Learn more about Canadian Work Permit.
LMIA Processing Time
9-58 days
Canada is experiencing a large volume of LMIA applications in 2023, which can result in longer processing times and possible delays, especially seen in the Temporary Foreign Worker Program. Depending on which LMIA you apply for, it can take anywhere from 9-58 business days to process your application.
Global Talent Stream: 9 business days
Agricultural stream: 11 business days
Seasonal Agricultural Worker Program: 6 business days
Permanent residence Stream: 58 business days
In-home caregivers: 25 business days
High-wage Stream: 40 business days
Low-wage Stream: 45 business days
Learn more on Labor Market Impact Assessment.
Study Permit Processing Time
4 weeks – 5 months
Just like work permits Canadian Study Permit Processing Times depend mostly on the applicant's country of residence. Typically a Canadian study permit will be processed on specific circumstances:
Study Permit (while inside Canada) – 4 weeks
Study Permit (outside of Canada) – 9 weeks
Study Permit – 5 months
Learn more on Canada Study Permit.
Canadian Citizenship Processing Time
17 – 24 months
A typical Canadian Citizenship grant processing time is 24 months. This means that from the day you submit your completed application, it should take about 2 years until it is fully processed.
Learn more about Canadian Citizenship.
Canadian Visitor Visa Processing Time
23 days – 8 months
Similar to work visas and study permits, a visitor visa processing time can depend on which country the applicant is applying from. The processing time will be determined by the circumstances below:
Visitor Visa (while inside Canada) – 23 days
Visitor Visa (outside of Canada) – 4 to 8 months
Visitor Visa extension – 6 months
Canada Visitor Visa Processing Time After Biometrics
Depending on the Canada visitor visa you are applying for, it may take up to 30 days to process after biometrics. For precise and up-to-date information on the processing time for a Canada visitor visa, please contact your embassy/consulate or the visa application office. They will be able to supply you with the most accurate and up-to-date information about the visa application procedure and timing after biometrics.
Learn more about Canadian Visitor Visa.
Canada Spousal Sponsorship Processing Time
13-17 months
The average processing time of a spousal sponsorship is approximately 13-17 months when your spouse is living inside Canada. However, depending on specific circumstances like if your spouse is outside of Canada, it may take longer. 
Learn more about Canadian Spousal Sponsorship.
Super Visa Processing Time
4-6 months
Most applications for a super visa are processed within 6 months and sometimes less. Processing times will vary depending on the visa office and the country you are applying from.
Learn more about Canadian Super Visa.
Post-Graduate Work Permit (PGWP)
2-6 months
When applying for a Canadian post-graduate work permit after your studies, you can expect to wait 5 to 6 months when applying online or 2 months when applying via paper. While waiting you are allowed to work if you applied for your PGWP before your student permit expired.
Learn more about Post-Graduate Work Permits.
Common Questions About Canada Visa Processing Times
How often are processing times updated?
Most processing times show how long it took to process applications in the past and are updated weekly.
These permanent resident programs have estimated processing times for new applications and are updated monthly:
Sponsoring a parent or grandparent
Economic immigration

Provincial Nominees (excluding Express Entry)
Skilled Workers (Quebec)
Start-up visa

Humanitarian and compassionate cases
The following programs show a commitment and are updated when new commitments are set:
Electronic travel authorization (eTA)
International Experience Canada (IEC)
Atlantic Immigration Pilot
Express Entry

Federal Skilled Trades
Federal Skilled Workers
Provincial Nominees
Canadian Experience Class

Caregivers
Sponsoring a spouse or a common-law or conjugal partner
When was the last time IRCC changed processing time estimations?
In July 2018, IRCC opted to generate processing time estimates based on the number of applications currently being processed rather than historical processing time data.
The following immigration categories have been changed by the modifications to the processing time estimation system:
Sponsoring of a parent or grandparent
Economic immigration

Provincial Nominees (excluding Express Entry)
Skilled Workers (Quebec)
Start-up visa

Humanitarian and compassionate cases
What is the processing time for a Canadian passport?
The processing time for a passport application is determined by where and how the application is submitted, as well as the urgency of the request. The following are the processing times for passport applications submitted in Canada:
10 business days (for applications submitted in person at a passport office)
20 business days (for applications submitted in person at a Service Canada service point)
20 business days (for applications submitted by mail)
When applying for urgent or expedited service at a passport office, the application may be processed by the end of the following working day or may take up to nine business days.
If you are currently residing in the United States, you can apply by mail or in person at the nearest passport office or Service Canada location in Canada. For postal applications from the United States, the processing time is 20 business days.
All passport applications submitted outside Canada and the United States may take up to 20 business days. Applications made outside Canada may be submitted at the nearest Canadian government office abroad (i.e. embassy or consulate).
How Long it Take to get Visa After Biometric Canada?
After you have submitted your biometrics to the IRCC with your visa application it should take around 8 weeks to receive your valid visa. Each case can vary so always discuss with your immigration lawyer or consultant.
Do all Family Sponsorship applications have the same processing times?
No, the processing time for Family Sponsorship applications is determined by the family member being sponsored (spouse or common-law partner, dependent child, parents or grandparents, adopted child, or others) and his or her country of residency.
Why do certain application processing times fluctuate while others do not?
The quantity of applications submitted for each program determines processing timelines. If the quantity of applicants for a specific program remains constant, the processing durations remain constant.
However, some have a fluctuating number of applications throughout the year; in these circumstances, processing timeframes will fluctuate to reflect those fluctuations.
Find Out Canada Visa Processing Time From an Immigration Professional
Book a consultation today with an immigration professional! One of our Canadian immigration professionals will determine exactly how long it will take for you to receive your Canadian visa.
Use the IRCC Processing Times tool to determine how long your Canada visa processing time may take.