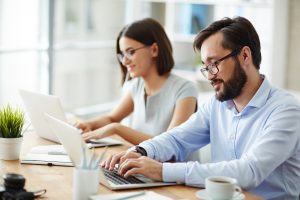 In most cases, employers are required to get government approval before hiring foreign workers now called a Labour Market Impact Assessment (LMIA) formerly known as a Labour Market Opinion (LMO). An LMIA is issued in cases where a Canadian employer is unable to fill the position with a local Canadian worker. The main means of demonstrating this is through advertising the jobs in Canada and making efforts to hire Canadians, proving that the applicants are not qualified for the position offered.
Once an employer applies for the LMIA, he or she will await a document of approval from Employment and Social Development Canada. This document is known as a positive LMIA sometimes referred to as a "confirmation letter" which confirms there is a need to hire a foreign worker. Once the employer receives the LMIA, the potential employee can apply for a work permit as long as he or she has a job offer letter, a contract, a copy of the LMIA, and the LMIA number.
New Rules for LMIA Canada 2023
As of April 3, 2023, the Temporary Foreign Worker Program is moving to online LMIA applications.
There were also slight changes to the LMIA process in 2021. Under the new LMIA system job positions are to be divided into just two categories: high-wage and low-wage. Jobs are considered high wage if the salary meets or exceeds the median wage in the province where the job will be performed, and low-wage if the salary is below the median.
The application fee for LMIA requests is now $1000 per worker, an increase from the $275 per worker fee for LMOs.
How to Apply Online for LMIA
the LMIA Online Portal is a reliable and secure electronic tool. It allows Canadian employers and third-party representatives (on behalf of employers) to submit an LMIA application to Service Canada
once you have a Job Bank account created you will be able to do the following in the LMIA Online Portal:

submit an LMIA application 24 hours a day and 7 days a week
complete or return to an LMIA application before submitting it to Service Canada
upload supporting documents
securely pay LMIA fees, if applicable
get real-time updates on the status of your application
view correspondence and decision letters issued by Service Canada
review previously submitted applications
access and follow the status of your application when a third-party representative is submitting an LMIA application on your behalf
to access the LMIA Online Portal, an employer and a third-party representative (if applicable) must have a valid Job Bank account for Employers for authentication purposes
make sure you have a Job Bank account, if you don't have one, sign up now
once your Job Bank account(s) is/are created, you will be able to complete an LMIA application via the LMIA Online Portal
if you have applied through the LMIA Online Portal, you can confirm the status of your application at any time by logging into your LMIA Online account
LMIA Requirements
Hiring High-Wage Workers
When hiring high-wage foreign workers, a transition plan is an important requirement for all Canadian employers seeking to employ a temporary foreign worker(s) at a wage that is equal to or above the provincial/territorial median hourly wage.
The Transition Plan is a Schedule C form to the Application for an LMIA. The Transition Plan represents commitments that an employer has agreed to undertake specific to the occupation and work location for which they are seeking TFWs.
Hiring Low-Wage Workers
When hiring low-wage workers, a Transition Plan is not needed when applying for an LMIA. Unlike high-wage workers, low-wage workers are subject to a cap that limits the number of workers a business can employ.
Canadian employers with more than 10 employees will be restricted to a maximum 10% cap on low-wage temporary foreign workers.
This cap will be phased in over the next two years, to allow Canadian employers time to transition to a Canadian workforce.
How to Hire if You Need an LMIA
The Temporary Foreign Worker Program (TFWP) lets you hire temporary foreign workers to fill labour and skill shortages. Once the LMIA has been issued, you should provide a copy of the confirmation letter to each temporary foreign worker and tell each of them to apply for a work permit.
How to Hire if You Don't Need an LMIA
The International Mobility Program (IMP) lets you hire temporary foreign workers without an LMIA. If you hire an employee through this program you will need to
pay an employer compliance fee
submit an offer of employment form through the Employer Portal
LMIA Processing Time
Canada experienced a large volume of LMIA applications in 2021, which can result in longer processing times and possible delays, especially seen in the Temporary Foreign Worker Program.
Below is a list of recent processing times per LMIA stream to help you estimate how long it will take to review your application:
| | |
| --- | --- |
| Application Type | Avg. Processing Time |
| Global Talent Stream* | 10 business days |
| Agricultural Stream | 19 business days |
| Seasonal Agricultural Worker Program | 14 business days |
| Permanent Residence Stream | 20 business days |
| In-Home Caregivers | 25 business days |
| High-Wage Stream | 31 business days |
| Low-Wage Stream | 35 business days |
*Global Talent Stream and applications that qualify for expedited service have a service standard of 10-business days that is expected to be met 80% of the time. The service standard date starts on the business day after the application has been received.
Visit our page to learn more about other Canada Visa Processing Times.
After An LMIA is Approved, What Is the Next Step?
Once your LMIA application is approved, you will want to send a copy of this letter and Annex A to the foreign worker. Then, the foreign worker can apply for a work permit! Processing times for work permits can vary depending on where the application was submitted.
To apply for a work permit, a worker needs
a job offer letter
a contract
a copy of the LMIA
the LMIA number
Learn more about Canadian Work Permits.
Does Your Business Need Corporate Immigration Services?
Contact our corporate team at VisaPlace. Whether you are recruiting an individual foreign worker or transferring a group of employees overseas, the are several corporate immigration services available to you.
Need Help With Your LMIA Application? We Can Help!
Applying for LMIA in Canada can be tricky and confusing if you are not completely sure what you are doing. Visaplace has been helping clients complete their LMIA applications with ease. Our immigration professionals are standing by to assist with your LMIA and Temporary Work Permit Applications.
Contact VisaPlace today. All our cases are handled by competent and experienced immigration professionals who are affiliated with VisaPlace. These professionals consist of lawyers, licensed paralegals, and consultants who work for VisaPlace legal, an award-winning immigration firm that adheres to the highest standards of client service.
Have a Question related to your Corporate Immigration Needs?
Fill out the FREE Immigration Assessment form and get a response within 24 hours to see if you're eligible.
The assessment form should take approximately 5-7 minutes to complete. We will get back to you within one business day to let you know if we are able to help.