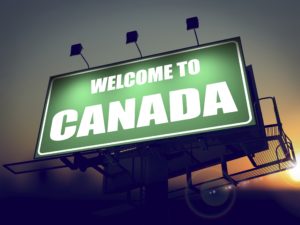 In January 2015, the Canadian government is set to launch a new electronic immigration system that will offer express entry for skilled and qualified immigrants.
About the Express Entry Program
The new Express Entry program will manage applications for permanent residence for immigrants who can fill jobs where there is a lack of available skilled Canadian workers. (View LMIA information for a related topic as well.)
The Canadian government has recognized the fact that Canada requires new immigrants to meet future labour market needs and to help ensure the country's long-term economic growth and prosperity.
The Programs Affected
The new system will allow Citizenship and Immigration Canada (CIC) to pro-actively assess, recruit and select immigrants who are skilled and/or possessed the relevant qualifications under federal economic immigration programs:
The Express Entry program will also allow individual provinces and territories to use the system in order to recruit suitable candidates as part of the Provincial Nominee Programs so that labour market demands are met.
Employers will play a key part in selecting economic immigrants, and will be able to access suitable candidates via Canada's recently improved Job Bank, as well as the relevant provinces and territories where applicable.
Permanent Residence  Opportunities
The good news is that candidates who are eligible for the Express Entry program and who are either offered jobs or nominated under the provincial nominee program will then be welcomed to apply for permanent residency.
Immigration Minister Chris Alexander said at a recent press conference: "You can bring your labour market opinion, your job offer, to the Express Entry system and ensure that the person you need comes to Canada as an immigrant, not a temporary foreign worker. Not as someone who is here with an uncertain future and likely to go back, but as a full immigrant to Canada."
There are two main steps to the Express Entry system, which we're going to go over in more detail below:
Step 1: Potential candidates fill out an online Express Entry form
Candidates who are eligible for the Express Entry program can complete an online profile which will include various details about themselves, including their skills, their language ability, education and previous work experience, amongst others. Candidates who successfully meet the criteria of one or more of the federal economic immigration programs under Express Entry will then be sorted into a pool of eligible individuals.
These individuals will be ranked according to their chances of economic success, and the highest ranking candidates, along with those who have qualifying offers of employment or provincial/territorial nominations (who will automatically receive high rankings), will receive a formal invitation to apply for permanent residency.
This way of doing things will allow Canada to pick the best possible candidates who are likely to go on to achieve success, rather than simply picking whoever is next in line.
Candidates who do not have a valid job offer or provincial/territorial nomination must sign up to the Government's of Canada's Job Bank, so that he or she can be connected to relevant Canadian employers.
Eligible employers will need to obtain a free Labour Market Impact Assessment via Employment and Social Development Canada for permanent residence applications.
There is no guarantee that candidates who fill out an Express Entry profile will be invited to apply for permanent residence, as this will mainly be determined by their ranking and the other factors mentioned above (offer of employment, provincial/territorial nomination).
Step 2: CIC will invite successful candidates and permanent residency will be processed within 6 months
Those ranking highly in the pool (based on skills, experience, eligible job offers and relevant nominations where applicable) will then be invited to apply for permanent residency, and will have a total of 60 days to submit their electronic application.
Electronic applications will be required to be submitted through one of the below programs:
Federal Skilled Worker Program (FSWP)
Federal Skilled Trades Program (FSTP)
Canadian Experience Class (CEC)
Most applications will be pushed through swiftly by CIC, with many expected to be completed within six months.
Candidates who have applied for the Express Entry program but who are not invited to apply for permanent residency after a year may then resubmit their profile and re-enter the pool, provided they are still eligible for the program. This is to prevent backlogs and allow for quicker processing and turnaround times.
According to CIC, the Express Entry program will allow faster and more efficient immigration services to skilled immigrants. The program will also enable the Canadian Government to respond faster to Canada's evolving economic conditions and changing priorities, and will increase flexibility.
Not All Immigrants 'Sold' on Idea
It goes without saying that many are welcoming the new, more efficient system, although a recent government study has suggested that not all immigrants are as taken with the January-anticipated Express Entry Program.
Some have expressed doubt's about why places such as Ottawa aren't doing more to ensure qualified immigrants already in the country get access to jobs, including those who "have been frustrated by the lack of recognition of their credentials and their inability to acquire a sufficient amount of Canadian experience."
The government has expressed hope that the new program will reduce the amount of temporary foreign workers and help to address Canada's current skills shortage. Alexander has stressed this is a "top priority".
He said: "Express entry promises to be a game-changer for Canadian immigration and Canada's economy. It will revolutionize the way we attract skilled immigrants and get them working here faster."
Fraud concerns over the new scheme have already been addressed by Citizenship and Immigration, according to an official who stated: "Any applicant providing false information in either their Express Entry profile or permanent resident application could be found inadmissable due to misrepresentation."
Any fraudulent applications could result in applicants being barred from applying to enter Canada again for five years.
Back in June, the Canadian government began accepting applications under the Federal Skilled Worker Program ahead of the Express Entry system launch, and is looking to actively recruit 25,000 skilled immigrants over 50 separate occupations, including auditors and accountants, financial managers, psychologists and civil engineers – with more to follow.
"Huge Obstacles" Associated with the Express Entry Program
However, participants in the recent Ipsos Reid study have expressed their concerns on the supposed lack of interest in Canada's current skilled immigrants who are also looking for jobs.
Yet another government study has suggested that skilled immigrants such as engineers, doctors and pharmacists are struggling to find jobs and face "huge obstacles" despite their high credentials.
There is good news on the horizon for those existing immigrants and others who have expressed their concern over the lack of current opportunities, as the Canadian government has stated they will address these concerns and more very shortly (fall 2014).
As for the Express Entry program, the government want to ensure its every success and plan to invest $14 million over the next two years, with a further cash injection of $4.7 million after that.
Are You Interested in the Express Entry Program?
If you are in need of immigration services or advice about immigrating to Canada, contact the experts at VisaPlace to book a consultation today. We work with qualified immigration lawyers who will be happy to help..