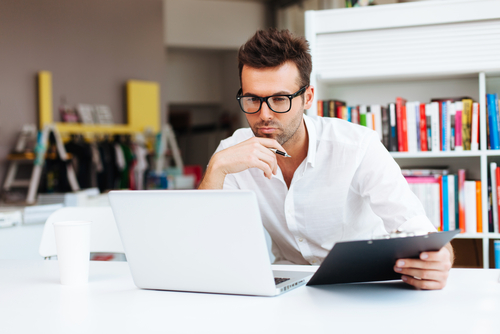 Talented tech professionals and entrepreneurs are being drawn north to Canada to find their fortunes. Why? It mainly comes down to the complex and currently awkward US immigration system.
 Why the U.S. Is Losing Its Tech Talent to Canada
Canada is more open to bright and talented individuals looking to launch their careers or start-up businesses in the tech field.
Take Madhuri Eunni, featured by CNN Money. Madhuri originally hails from Hyderabad, India, and has spent almost a decade in the US tech industry. Despite this, neither firm she worked for were able to sponsor her for a green card.
Bright spark Madhuri has a master's degree in electrical and computer engineering. Yet as an Indian citizen she could have been waiting up to five years for an EB2 green card because of the backlog.
A Restrictive Approach
Currently, most immigrants are able to work in the US by acquiring an H-1B visa, with just 65,000 of these being issued on an annual basis. This type of visa requires an employer sponsorship, so self-employed entrepreneurs and start-ups are out of the question.
Founder of Columbus Consulting Group, Isabelle Marcus, said:
"The US has adopted a restrictive approach towards visas. It's quite detrimental to US businesses who are looking to hire young, talented people with skills that are needed in the US."
However, there are plenty ready to advocate immigration reform. And they are currently seeking to introduce a start-up visa allowing people like Madhuri to legally live and work in the US. A version of this reform was passed in The Senate in 2013, but has since stalled in the House.
Canada's start-up visa program, which launched in April last year, has been welcoming entrepreneurs where the US has failed. Much of the tech talent understandably chose to move up north.
Canada's Approach
In stark contrast to the US, the Canadian start-up visa does not mandate employer sponsorship. However, applicants do require an investment of at least $75,000 from a Canadian 'angel' investor. Or $200,000 via a specific Canadian venture capital fund. Other requirements include language proficiency are also to be taken on-board. But as long as these are fulfilled, the Canadian start-up visa paves the way to full residency, and those suitable can apply for citizenship after three years.
Annually, there are only 2,750 Canadian start-up visas available. But that's still 2,750 opportunities for people who are looking to start a challenging career. The first two applicants to be accepted were Ukrainian entrepreneurs.
US regulations are currently making it very difficult for entrepreneurs to legally stay in the country, which is in turn costing the US jobs and revenue. A recent study showed H-1B denials in 2007/2008 led to the US losing out on 231,224 tech jobs. That's earnings of about $3 billion.
Contact Us
If you are in need of immigration services, or simply require more information on applying for a US visa, contact VisaPlace for a consultation today.