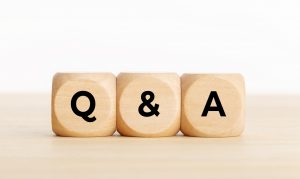 Once you've become a Canadian permanent resident you have a few responsibilities. The most important one is making sure your PR status is valid at all times when living in Canada. To do this, it's important to know the basics like when to renew, how to renew, and the pr card renewal requirements. Here are the top asked questions about renewing your Canadian PR Card!
Related Articles: What Should I Do If My Canada PR Card Is Expired or About To Expire
Canada PR Card Renewal Requirements
The PR Card renewal requirements include being a permanent resident and submit your application in Canada. You should only apply to renew your PR card if:
your card has expired or will expire in less than 9 months
your card is lost, stolen, or destroyed
you didn't receive your card within 180 days of immigrating to Canada
you need to update your card to, legally change your name, change your citizenship, change your gender designation, correct your date of birth
When Can I Renew My PR Card?
You should renew your Permanent Resident Card if you were issued a card valid for 10 years that has either expired or will expire within the next 6 months.
How To Renew Canadian PR Card
There are 3 simple steps to applying to renewing your Canadian PR card. First, you will get an application package that includes a guide and all the forms you need to complete, pay the application fees, and then submit your application!
How Long Does It Take To Renew Canadian PR Card?
Applications to renew your PR Cards generally take about 77 days. You can find up-to-date application processing times on the IRCC website.
How Much Does It Cost to Renew PR Card in Canada?
When renewing your Canadian pr card, you can expect to pay a $50 fee. To pay for a renewal of the PR Card you must pay online and print the receipt to be attached to your application.
Do I Need to Renew My PR card if I Apply For Canadian Citizenship?
The simple answer to this question is yes! Although you applied for Canadian Citizenship, you need to wait until you are approved. If you are still considered a permanent resident in Canada, then you need your PR Card!
What Documents Are Required for PR Card Renewal?
When renewing your Canadian PR Card you will need a few suporting documents. If you are unable to provide the documents needed, then your case may be at risk for refusal. When renewing you can expect to need:
Identification Document (ID card, passport, travel documents, certificate of identity)
Two Supporting Documents (provincial drivers license, Form IMM 1000, form IMM 5292 or 5688, provincial ID, student ID, etc.)
Need Help With Your Canada PR Card Renewal? We Can Help!
If so, Contact VisaPlace today. All our cases are handled by competent and experienced immigration professionals who are affiliated with VisaPlace. These professionals consist of lawyers, licensed paralegals, and consultants who work for VisaPlace Legal an award-winning immigration firm that adheres to the highest standards of client service.
Ready for the next step? Book your 1 on 1 consultation now or call us at 1-888-317-5770.
Have a Question related to your Immigration Needs?
Fill out the FREE Immigration Assessment form and get a response within 24 hours to see if you're eligible.
The assessment form should take approximately 5-7 minutes to complete. We will get back to you within one business day to let you know if we are able to help.