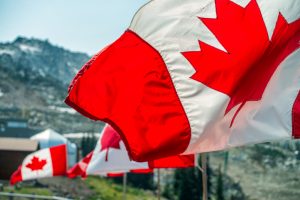 Canada is accepting and processing Canada Express Entry applications, however, there are certain streams that have been delayed due to COVID-19.
Canada is one of the most popular places to immigrate to so it is no surprise that they receive thousands of Permanent Resident applications every year! Express Entry is by far the most popular way to immigrate permanently to Canada. The processing time for the Express Entry program can vary from case to case depending on several factors.
Average Canada Express Entry Processing Time
Express Entry is the fastest pathway for foreign nationals looking to live in Canada. On average, the entire Express Entry process can take from 6 to 12 months. The processing time starts the day that the IRCC receives your complete application and ends when they make a decision.
Processing times will vary based on:
the type of application submitted
if the application is complete
how quickly we expect to process applications we've already received
how easily we can verify your information
how long you take to respond to any requests or concerns
other factors
Once the applicant has received an ITA they have 60 days to provide the full application of documents.
Top Questions About Express Entry Processing Times
How Long Does it Take to Get Canada PR After Biometrics?
Canada PR Cards are currently being processed in about 125 days.
Can I Get PR in Canada after 1 Year?
Yes! There are several programs that will allow foreign nationals to immigrate to Canada permanently within 1 year.
How Fast Can I Get Express Entry?
Speak with an immigration consultant who can find the fastest and most efficient way for you to apply for Express Entry.
Learn more about the Express Entry Program in Canada.