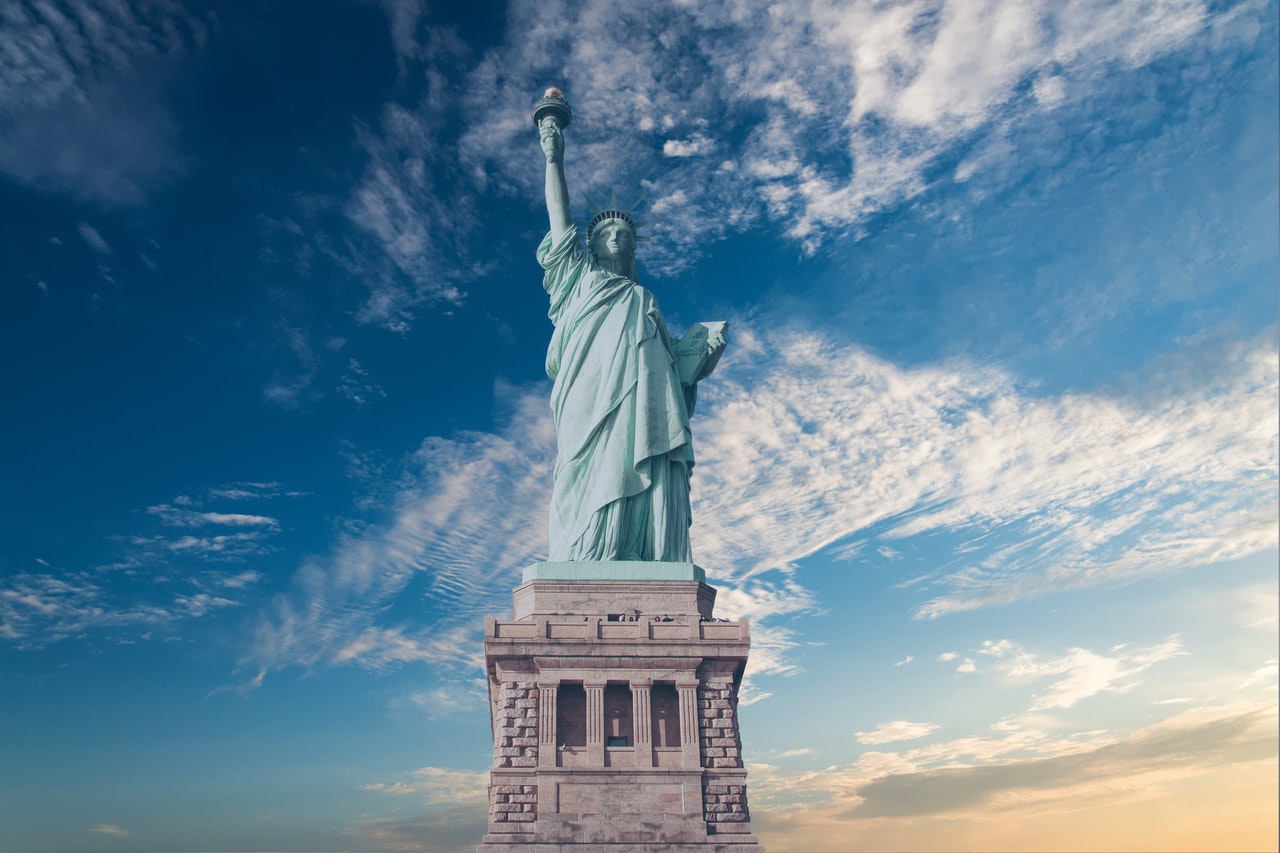 Between 2016-2020 we have experienced a massive shift in US immigration. Now that we expect President-elect, Joe Biden, to take office as the next President of the United States, there will be even more changes to US immigration policies. We have predicted some changes to US immigration, most of which will be extremely beneficial for those interested in visiting, working, studying, or living in the US!
Changes to US Immigration 2021
1. Reverse Separation of Children and Parents at the Border
In 2021, we can expect a shift in resources such as money and people into other immigration programs. Previously, the Trump administration put a lot of their resources into ICE, the border wall construction, and deportation. Biden has pledged to create a task force to reunite children separated at the U.S.-Mexico border. Trump's "zero tolerance" policy to prosecute all illegal border crossings caused thousands of children to be separated from their parents. We can expect this action to stop and a task force to start reuniting those children with their parents.
2. Reverse Public Charge Rule
The Public Charge has to go through a ruling process but we can expect the Biden administration to start the process immediately. The process may take until the end of 2021 but we can at least predict this effort getting put into place ASAP. The USCIS also has the ability to scale back on public charges so we can expect the new public charge rules to go away.
3. Protect Dreamers and Their Families
Under the Obama administration in 2012, they created the DACA program to protect undocumented children brought to the US unwillingly. With Biden working on this program in 2012 we can expect him to continue to protect the DREAMers and re-build the program that the Trump administration previously stopped. The DREAMers are part of the 11 million undocumented immigrants that Biden plans on giving a path to citizenship for.
4. Rescind the "Muslim Travel Bans"
The new Biden administration has already committed to getting rid of the Travel Ban implemented by the Trump administration. The travel ban mostly affected those in the Family Preference section of Family Sponsorship. This Travel Ban is set to expire on December 31, 2020, but Trump can certainly extend it into January. If this happens we can expect the Biden administration to step in on January 20, 2021, and stop the ban.
5. Review of Temporary Protected Status (TPS)
We expect an order for an immediate review of Temporary Protected Status (TPS) for vulnerable populations who cannot find safety in their countries ripped apart by violence or disaster.
6. End Visa Suspensions
All non-immigrant visas were suspended from June 24, 2020, until December 31, 2020. We will expect the visa processing to start back up again in 2021. The previous suspension suspended entry of foreign nationals in the H-1B, L-1, H-2B, and J-1 categories and related categories for dependents.
7. EB-5 Program Requirements
The EB-5 Immigrant Investor Program requirements have been under the microscope lately. Many people have voiced that the $900,000 USD investment may be too restrictive for foreign investors. We may see a change in the EB-5 Program requirements to lower that minimum investment.
8. Embassy Reopenings
We can expect a policy statement from Washington D.C. stating that all US embassies and consulates should resume normal processing for immigrant and non-immigrant visas. We predict this will be a wide-scale announcement that all embassies can operate as normal.
9. Processing Times
The USCIS historically has had a much slower processing time than many other countries. We are expecting there to be slightly faster processing times across the board for all visa types. In 2020, immigration almost came to a halt so with the embassies re-opening we expect the offices to be working much faster than the previous year.
10. Aslyum
"Given the Trump administration's relentless attack on asylum seekers and the U.S. asylum system, there are too many things to even list that need to be promptly addressed by the Biden administration to restore a system of due process and meaningful access to protection," said Dree Collopy, a partner at Benach Collopy, in an interview. The following are actions Biden plans on taking: First, restore protection for asylum seekers at the border. Second, halt unjust and inhumane border enforcement. Third, terminate Trump's bans, regulations, and international agreements that have all but eviscerated asylum.
Are You Interested in Immigrating to the US in 2021?
If so, Contact VisaPlace today. All our cases are handled by competent and experienced immigration professionals who are affiliated with VisaPlace. These professionals consist of lawyers, licensed paralegals, and consultants who work for VisaPlace Legal an award-winning immigration firm that adheres to the highest standards of client service.
Ready for the next step? Book your 1 on 1 consultation now or call us at 1-888-317-5770.
Have a Question related to your Immigration Needs?
Fill out the FREE Immigration Assessment form and get a response within 24 hours to see if you're eligible.
The assessment form should take approximately 5-7 minutes to complete. We will get back to you within one business day to let you know if we are able to help.