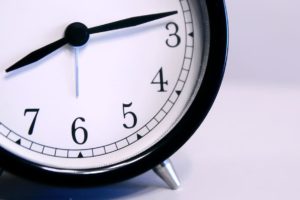 If you are planning on applying for a United States visa to immigrate, it is common to question how long it will take for the US Consulate to process this visa.
What Factors Play a Role in USCIS Processing Times?
The processing time for a US visa depends mainly on which visa you are trying to get. There are also a handful of other components that tend to have an effect on how long it will take your visa to process:
The Field Office or Service Center (or the National Benefits Center) that is processing your case
If your application is filled out correctly and accompanied by all needed documents
The order the application is received in comparison to other applications
If you are applying for a US non-immigrant vs a US immigrant visa
Keep in mind that some visa applications may require additional, administrative processing, which could add even more time to the estimate (you should be informed when you apply if additional processing is required for your situation).
Visit our page on how to speed up your US immigration processing time to learn more.
Permanent Resident I-485 Processing Time 2023
6-33 months
Being the most long-term US visa, you can expect the processing time for permanent residence to be more lengthy than most other visas. According to USCIS, an application for permanent residence (Form I-485) will take anywhere from 6 months to 33 months to process depending on the factors listed above.
Learn more about US Green Card.
Family Sponsorship Processing Time 2023
Immediate Family
IR-1: Spouse of a US citizen
IR-2: Unmarried child under 21 years of age of a U.S. citizen
IR-3: Orphan adopted abroad by a U.S. citizen
IR-4: Orphan to be adopted in the U.S. by a U.S. citizen
IR-5: Parent of a U.S. citizen who is at least 21 years old
6-19 months
On average, the I-130 (family sponsorship visa) filed by your immediate family member takes between 6 to 19 months to be processed. The USCIS processes the petition on a first-come, first-served basis. Your sponsor can expedite the process by submitting the form as early as possible.
Learn more about US Family Immediate Sponsorship.
Family Preference
Family First Preference (F1): Unmarried sons and daughters of U.S. citizens, and their minor children, if any.
Family Second Preference (F2): Spouses, minor children, and unmarried sons and daughters (age 21 and over) of LPRs.
Family Third Preference (F3): Married sons and daughters of U.S. citizens, and their spouses and minor children.
Family Fourth Preference (F4): Brothers and sisters of U.S. citizens, and their spouses and minor children, provided the U.S. citizens are at least 21 years of age
14 months to 20+ years
For family preference visas (for example, siblings), processing times can range anywhere from 13.5 months to 20 or more years.
Learn more about US Family Preference Sponsorship.
Spousal Sponsorship I-130 Processing Time 2023
7-32 months
It will usually take anywhere from 7 to 24 months for USCIS to process and approve a spousal sponsorship visa. It can take an additional 6 to 10 months to get an immigrant visa to the US.
Learn more about US Spousal Sponsorship.
Visitor Visa Processing Time 2023
2 weeks – 4 months
The average visa processing time for a United States visitor visa at the Embassy is three days. Due to mailing time, applicants can expect to receive their visas in 2 weeks to 4 months on average.
Learn more about US Visitor Visas.
Student Visa Processing Time 2023
Immediately – several days
The US student visa (F-1 visa) is one of the fastest visas to process. In fact, the study permit is often processed directly before your embassy interview. The interview is the last step of the application process. By the end of the interview, the consular officer should tell you whether or not your application was approved. Some F-1 visa applications will take several days to process, in which case your approval will come several days after the interview.
Learn more about US Student Visas.
Work Visa Processing Time 2023
5-7 months
Depending on which type of work visa you apply for, it takes about 5–7 months for USCIS to process work permit applications.
Learn more about US Work Visas.
Find Out USCIS Visa Processing Times From an Immigration Professional
Book a consultation today with an immigration professional! One of our United States immigration professionals will determine exactly how long it will take for you to receive your US visa.
Use the USCIS Processing Time tool to determine how long your US visa processing time may take.
If you are interested in Canadian immigration, please feel free to visit our page on Canadian Immigration Processing Times.