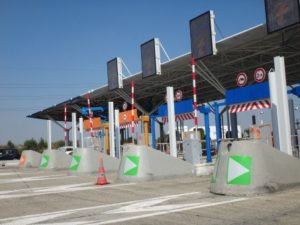 Immigrants with Temporary Protected Status (TPS) in the US are beginning to consider leaving the US following President Trump's recent plan to return TPS holders to their homes. TPS status is a status that is given to certain nationals present in the US. It is usually given to citizens of countries that are war torn or have recently suffered a national disaster. It allows individuals to live and work in the US temporarily. Until recently, it was the practice to not make TPS holders to return to their home countries if they were still deemed unsafe. In 2017 and 2018 TPS status was cancelled for citizens of Haiti, Nicaragua, El Salvador, Nepal, Honduras and Sudan. However, at this moment, the federal courts have blocked the cancellations. Therefore, these immigrants are still allowed to stay in the US.
Because their TPS status is still uncertain for many immigrants, they are beginning to explore new options. Many of the TPS immigrants are considering Canada and there has been an increase in out-migration from the US. There are currently roughly 300,000 immigrants in the US. The number of asylum seekers from Haiti to Canada has tripled from 2017 to 2018 (Martin).
However, Canada may not be the safe haven that is appears to be. First, Ottawa has sent government officials to American cities in order to dissuade TPS and asylum seekers from moving to Canada. Secondly, in June 2019 a provision was added to the 'Safe Third Country Agreement that a person who has sought asylum in the US cannot also seek asylum in Canada (Martin).  At this point, there is much uncertainty about the future of TPS holders. It may be in the best interest of TPS holders to wait and see what the courts decide before they decide to try crossing the Canadian border.
Are You Concerned about Your TPS status?
Interested in Immigrating to Canada?
If so, Contact VisaPlace today. All our cases are handled by competent and experienced immigration professionals who are affiliated with VisaPlace. These professionals consist of lawyers, licensed paralegals, and consultants who work for Niren and Associates an award-winning immigration firm that adheres to the highest standards of client service.
Ready for the next step? Book your 1 on 1 consultation now or call us at 1-888-317-5770.
Have a Question related to your Immigration Needs?
Click here to fill out the FREE Immigration Assessment form below and get a response within 24 hours to see if you're eligible.
The assessment form should take approximately 5-7 minutes to complete. We will get back to you within one business day to let you know if we are able to help.
Source:
Philip Martin, "With Immigration Status in Limbo, Some TPS Holders Consider Heading North- To Canada", WGBH News, September 3, 2019. https://www.wgbh.org/news/local-news/2019/09/03/with-immigration-status-in-limbo-some-tps-holders-consider-heading-north-to-canada