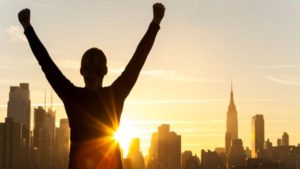 Milwaukee, WI
One of the most appealing traits of Milwaukee is it's affordability. The average cost of living here is found well below the national average. Affordability is especially important for immigrants who have just arrived and may not have the same support systems to fall back on as other Americans do. Some cities in the US offer a municipal ID program, which supplies residents with photo ID and grants them access to certain services disregarding their immigration status.
Los Angeles, CA
Although LA is known for its rather high cost of living, it is very loved and populated by immigrants, who make up about 38% of the city's total population. The city's minimum wage policies and universal preschools however, are a huge attraction for immigrants just making their way into the US.
Boston, MA
Boston's economy relies much on immigrants, with foreign-born workers providing nearly all the growth in the labor market in recent years. Not to mention the city's unemployment rate is at less than 4 percent. Boston has maintained its appeal to foreigners by offering a numerous amount of public service like universal preschools and affordable transit.
Seattle, WA
Seattle is known for its compassionate perspective toward new arrivals, in which the city helps immigrants gain American job skills in order to learn how to be economically self-sufficient. The city has a high percentage of immigrants, which makes nearly one-fifth of the city's residents foreign-born. Seattle provides a service to immigrants called the "Ready to Work" program which supports newcomer's integration in the labor force.
Baltimore, MD
Over the past few years, Baltimore has endeavored to make itself more engaging to immigrants. The former Mayor Stephanie Rawlings-Blake set a goal of increasing the city's population by 10,000 families over a decade, with its focal point mainly on immigrants. A recent report produced by the Partnership for a New American Economy found that immigrants in Maryland make up about fifteen percent of the state population and on top of that, contribute $9 billion in taxes and employ more than 125,000 people at their businesses.
Washington, D.C
Over 14 percent of D.C.'s population was born in another country, and foreign-born residents make up a vital, educated share of the District's labor force. Immigrants support the District's economy in various ways—from starting new businesses in the region to making up over 44 percent of all Washingtonians working in the life, physical, and social sciences. As workers, business owners, taxpayers, and neighbors, immigrants are an integral part of D.C.'s diverse and thriving communities and make extensive contributions that benefit all.
San Jose, CA
Although the cost of living in San Jose is one of the highest in the nation, it is very diverse and the economy is constantly growing. Great neighborhoods are easy to find and also represent the city's diversity. There are plenty of family-friendly communities that go hand-in-hand with more than a dozen great schools, to ensure a good education starts early. San Jose State University offers more than 134 bachelor's degrees in 110 concentrations, and helps train the area workforce.
New York, NY
Like San Jose, New York also has a high cost of living. New York hosts the nation's largest municipal ID program, offers sweeping language access policies, and limits its law enforcement agencies' cooperation with ICE. New York City is America's largest metro area, home to nearly 21 million people speaking more than 200 languages. The metro area is a place of opportunity, which is why people come to New York City to pursue their dreams and achieve a better life. spa da nang
Chicago, IL
Chicago is great for newcomers to move to for many reasons starting with a relatively high minimum wage, municipal ID program, universal pre-school, and sanctuary policies. The city also has a reputation for being welcoming to immigrants, even going as far as to launch a public-service campaign welcoming newcomers to the city and directing immigrants to resources such as legal assistance, mental health care, and citizenship information. 21 percent of Chicago's population was born in a foreign country and 36 percent speak a language other than English. Many families opt to live outside the city proper in nearby suburbs, while young people choose to live downtown to enjoy urbanz life.
San Francisco, CA
The average cost of living in San Francisco is 62.6% higher than the national average, according to the Council for Community and Economic Research. San Francisco has a higher high school graduation rate and a more affordable public transportation system than other immigrant-friendly cities. Southern California is ethnically and culturally diverse; the people who live here come from everywhere. To be precise, they come from 180 countries and speak 140 languages. The West Coast has always been a place for dreamers and entrepreneurs. Los Angeles is still that way today, the modern American frontier.
Are you interested in moving to the United States?
Fill out our FREE online immigration assessment, and we will get back to you within 24 hours.
WE WANT YOUR FEEDBACK!
Which city in the US do you think you'd like to move to?
Comment below, we want to hear your opinion hear your opinion.