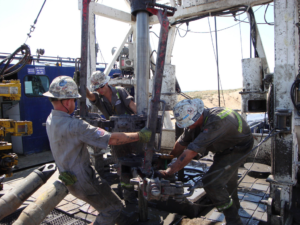 Attention Oil Patch Workers, Contractors, and Business Owners!

Did you know that many Canadians are moving to the US to work in the oil patch in Texas and New Mexico?
Alberta's oil curtailments, trouble building new pipelines, and cooling investor sentiment have depressed the Canadian oil industry. Because of this, Texas is taking advantage of Alberta's weakened oil sector, enticing Canadian energy workers to move to the south. Alberta still has the third-largest oil reserves in the world, but Canadian companies that used to turn to the U.S. market for growth are now using it as a matter of survival.
The US is a place of many opportunities and possibilities. Whether you are looking to expand your business to the US, launch a new business altogether, or have a job offer in the US, VisaPlace can help you with this process.
How to Move from Alberta, Canada to Texas, USA?
To move from Alberta to Texas, you need to be in compliance with US immigration, or else, you can find yourself in a sticky situation. It is crucial to have proper representation from a firm that deals with these types of applications on a regular basis. Whether that means helping you with your E-2 visa, L-1 visa, TN application, H-1B application or even EB-5 applications.
We understand the nuances these applications have for Canadians, and we would love to work with you to support your ambitions and get you a successful application. Increase your odds of success and feel confident with the process – speak to our experienced US attorneys to begin!