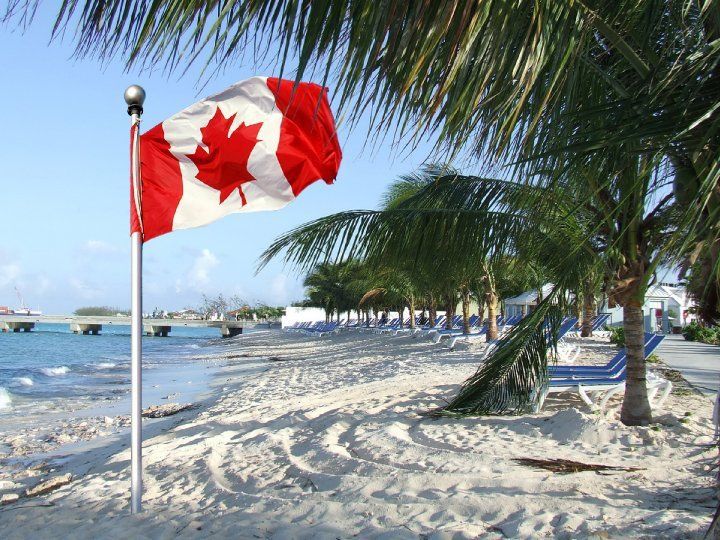 Important: Due to the spread of Coronavirus, there have been recent changes regarding travel to and from Canada and the United States. For more information on this topic, please visit our pages on the latest updates on Canadian Coronavirus impact and United States Coronavirus impact on immigration.
We are asked, especially during the winter season, how long can a Canadian stay in the US? Well, there's a real misconception out there and I want to try to clear it up once and for all. Most people think that you can stay as a Canadian in the United States for a maximum of six months in a calendar year. That's just not the case. Canadian snowbirds often come to the United States to the southern states to avoid the winter and they stay for an extended period and often they're very nervous about overstaying more than six months in a given year. The rule of thumb really is this, that at any given time when you enter the United States, one can enter for six months. If a traveler wants to stay longer than six months you may have to apply for an extension or leave and then return if you wish to return.
How Long Can a Canadian Stay in the US 2020
Usually a maximum of six months at a time. If amassing more than that during a calendar year or in the previous 12 months, it will be up to the discretion of the admitting officer to allow a traveler in for longer periods.
People from countries other than Canada are allowed to stay a maximum of 90 days at a time.
So my point is that in any given visit it should not exceed six months, but that doesn't mean that in a calendar year your cumulative or total visitation in the United States cannot extend beyond six months. Now, that doesn't mean that if you are a frequent border crosser, if you're constantly coming to the United States and spending extended periods, a custom's official at the port of entry won't stop you and prevent you from entering. The officer may believe that you have abandoned Canada and you really are living permanently in the United States and the officer has the authority to refuse your entry on that basis, because they don't believe you are a temporary visitor anymore, in fact you are really permanently living in the United States. But technically if you show that you have ties to Canada, that you are visiting the United States and you're spending a lot of time there but yet you are still a genuine visitor, you can stay longer than six months in total in a given year. There's nothing legally preventing you from doing that.
Tax Implications on Canadians Staying in the US 
Now, there also are tax implications. Now, I'm not a tax specialist. If you do stay for an extended period, you may have to file tax forms to the IRS, beyond six months. Again, you can speak with a tax professional for that advice, but from an immigration perspective, so long as you maintain your ties to Canada, I'm talking about Canadian citizens, you can stay longer than six months total, cumulatively in a given year. So hopefully this has cleared up some common misconceptions for snowbirds especially.
How Long Can Snowbirds Be Away From Canada and Keep Their Provincial Health Insurance?
B.C., Alberta, Saskatchewan, Manitoba, Northwest Territories, Ontario, New Brunswick and Nova Scotia require at least five months of residence in the province to continue health insurance coverage.
Quebec and Prince Edward Island require six months' residency, but Quebec does not count trips of less than 21 days as non-residency. Newfoundland and Labrador requires only four months. Nunavut and the Yukon have no residency requirements.
Traveling from Canada to the US
The Canadian Snowbird Association (CSA) is pleased to provide this travellers' checklist filled with handy tips on health, home and travel. Canadian's Travelers Checklist will help you be prepared to travel to the US for an extended amount of time.
If you have overstayed your visa in the US, we can help. We have helped many applicants get admitted to the United States and have resolved their overstay problems. Contact us for a consultation to discuss your options or fill out our free immigration assessment form located at the left of this page, and we will get back to you within one business day!