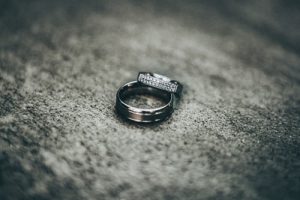 While other spouses find it comfortable to file a joint petition in order to remove the conditions on one's spouse Green Card, you could still be locked up in a situation where you feel it is too complicated to get your spouse to collaborate with you in filing your petition. An immigrant based on a family petition is given a 2-year conditional resident status upon entering the United States. The immigration law requires both spouses to jointly file a Form I-751, Petition to Remove Conditions on Residence, within 90 days prior to the second anniversary of a spouse's admission to the United States.
Why Might This Happen?
Among the most common causes why some immigrant spouses are unsuccessful in meeting this requirement are legal separations, divorce, and annulment. In cases of marriage dissolutions during the 2 year period when an immigrant spouse is given a conditional resident status, it is very important to establish that the marriage was entered into in good faith and the alien spouse was not at fault for not being able to file a Joint Petition.
If the marriage is dissolved prior to the removal of conditions, the immigrant spouse will normally lose the permanent resident status and can be deported after a proper removal proceeding instituted against her has been finalized. As a general rule, divorce including annulment or any form of marriage severance terminates your conditional permanent resident status. The dissolution of your marriage will not make it totally impossible for you to become a permanent resident with no strings attached; it will only make the process more tedious this time.
If you are not the erring spouse of the qualifying marriage, you may apply for a waiver for the joint petition requirement based on the marriage you entered into in good faith.
In cases of extreme violent assault, you must prove in applying for a waiver that you were battered and made to suffer extreme cruelty by a US citizen or a permanent resident spouse during the existence of your marriage. When your marriage did not last for 2 years because of these grounds, you may apply for a waiver citing as grounds, extreme hardship if deported, termination of a marriage in good faith, and extreme violence resulting in battered spouse or child.
If a Divorce Ended Your Relationship
When a divorce has ended your relationship with a US citizen or a permanent resident spouse within 2 years, the termination of your permanent resident status will also apply to your child who acquired such status through your marital relations with the child's US citizen or permanent resident father. Your next move is to apply for a waiver of the termination, which could be granted when you establish that the marriage was in good faith and was not entered into based on fraud in order to receive immigration benefits. You must also show that you are not at fault for failure to file a joint petition to remove conditions.
Divorce decree granted after you have been given unconditional permanent resident status will have no more effect except that it may delay your application for US citizenship through naturalization.
Why Legal Help for Family Disputes as a Resident is Important
Family disputes during the early stage of marriage may have an impact on your resident status as an alien spouse who obtained a conditional resident status based on a marital relationship. Once you see that divorce or any types of marriage dissolutions are imminent when you are still a conditional resident, it is best to speak to immigration lawyers who can help you prevent the marriage dissolution from creating adverse effects on your resident status.
Why Hire Us to Assist Your Marriage Case?
We recommend consulting with our experienced US immigration lawyers who have helped countless clients in a similar situation for over 15 years. We can help you too!
The first step towards a successful family sponsorship application is getting an assessment of your case. Fill out our immigration assessment form and we will get back to you within 24 hours to discuss your eligibility and options.