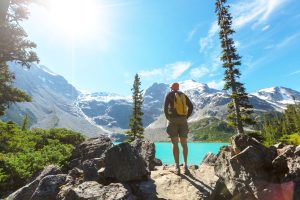 When granted a Canadian immigration status, you are required to do what it takes to abide by immigration laws and successfully keep your status valid. Those who live in Canada long enough to obtain Canadian permanent residency often ask if it's possible to lose permanent residency despite it being a "permanent" status.
Yes, it is possible to lose your permanent resident status whether you renounce it yourself or you become inadmissible.
For those who are at risk of losing their Canadian permanent residency status or have already lost their status by mistake, it's important to hire professional immigration help to appeal.
How to Lose Permanent Residency in Canada
There are four main ways someone in Canada with a permanent residence status could lose their status.
1. Physical Presence
Permanent residents must spend 730 days (or two years) out of five in Canada to have their Canadian PR card renewed. If they haven't spent the required amount of time in Canada, their PR card could possibly be revoked.
2. Becoming a Canadian Citizen
If you live in Canada long enough to obtain Canadian citizenship, your permanent residency status will automatically be revoked but this is a great thing! There are many benefits to becoming a citizen in Canada as permanent residents don't have the same privileges and protections.
3. Renouncing Your PR Status
Some may even renounce their permanent residency status themselves and for different reasons! This could be because you don't want to live in Canada anymore, you want to be a resident in another country that makes you renounce your status, you want to apply for an eTA, or give up your status to accept a diplomatic or official position with a foreign government.
4. Becoming Inadmissible to Canada
Canadian immigration officials have standards that immigrant residents must meet to maintain their status or else they become inadmissible. A few reasons you may be inadmissible to Canada include:
security reasons
human or international rights violations
committing a crime
medical reasons, and
financial reasons
Losing Your PR Status Due to Criminal Conviction
You may have your permanent resident status card revoked if you have been convicted of a serious crime. Some crimes that are considered serious enough to have you removed include drinking and driving, assault, possession of drugs, and theft.
Has Your Canada PR Status Been Revoked and Need Professional Help?
If so, Contact VisaPlace today. All our cases are handled by competent and experienced immigration professionals who are affiliated with VisaPlace. These professionals consist of lawyers, licensed paralegals, and consultants who work for VisaPlace Legal, an award-winning immigration firm that adheres to the highest standards of client service.
Ready for the next step? Book your 1-on-1 consultation now or call us at 1-888-317-5770.
Have a Question related to your Immigration Needs?
Fill out the FREE Immigration Assessment form and get a response within 24 hours to see if you're eligible.
The assessment form should take approximately 5-7 minutes to complete. We will get back to you within one business day to let you know if we are able to help.