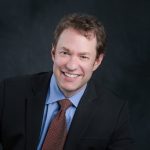 Toronto is one of the largest cities in North America and is one of if not the most multicultural cities in the world. Many people move to Toronto permanently every year, while others work, study or visit Toronto on different types of visas. There are many options out there when seeking help with your Visa Application. We feel we can offer you the very best when it comes to immigration and visa services.
Choosing the Best Immigration Lawyer in Toronto
However, immigrating to Toronto is not something that is easy and when you're planning on immigrating to Toronto, you may want to speak with a licensed immigration lawyer. This is because a licensed immigration lawyer knows the ins and outs of the immigration system in Canada while also knowing what it takes to put together a great application.
Our Lawyers at VisaPlace Have:
Over 40 years of combined experience with thousands of cases filed
A proven track record for handling all US and Canadian visa cases;
access to the latest technology that allows better communicate with clients and to track cases
are friendly and professional to deal with
Our Lawyers in Toronto Specialize in Canadian Immigration Such As:
Our Lawyers Also Specialize in United States Immigration Such As:
Immigrating to Toronto
Immigrating to Toronto is not an easy task, but with the right help on your side you can set yourself up for the best chance of success. This is why it is so important to ensure that you choose a reputable and knowledgable immigration lawyer who has experience in the types of immigration matters you require help with. Learn more about Life in Toronto. 
Not all immigration lawyers will have the experience in your specific case, nor will they be able to come up with a comprehensive plan to tackle your immigration needs. Unfortunately, not all types of immigration service professionals are regulated in the same manner or can provide all of the services you may need (like immigration legal advice), so choosing an immigration lawyer over an immigration consultant is likely your best option.
Are You Looking for Immigration Lawyers in Toronto?
VisaPlace is an Immigration Law firm based in Toronto that can help you immigrate to Toronto from anywhere in the world. We are also an award-winning immigration law firm, having won the Top Choice Award for Immigration Law Firm in Toronto three years in a row as well as being nominated again this year.
Come visit us at our Toronto office!
Address: 20 Eglinton Avenue W, Suite 2102
Toronto, ON M4R 1K8
CAN & USA Toll Free: 1-855-796-2651
Outside of North America: +1-647-360-6146
If you have immigration questions, we may have the answers you seek. Contact us to book a consultation.