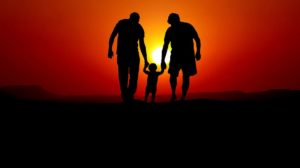 On July 9, 2020, the Canadian government ruled a change in the definition of "parent" under the Citizenship Act. This is especially good news for couples who have had fertility issues or couples of the same sex.
Before this ruling, the Citizenship Act only allowed for foreign-born children to be automatically recognized as citizens if they shared a genetic link to a Canadian parent.
Now, the government will allow non-biological Canadian parents who are a child's legal parent at birth to pass down their citizenship.
This change was generated by Elsje van der Ven and Laurence Caron, a same-sex couple whose son was initially denied Canadian citizenship. The couple went through the court system to look for a solution so that parents like them who have used assisted human reproduction can be considered equal to biological parents in Canada.
A news release states "Canadian families are as diverse as Canadians themselves, and everyone deserves the same rights and opportunities, no matter who they love or how they identify."
Do You Have Questions About Canadian Citizenship?
If so, contact VisaPlace today. All of our cases are handled by competent and experienced immigration professionals who are affiliated with VisaPlace. These professionals consist of lawyers, licensed paralegals, and consultants who work for Niren and Associates an award-winning immigration firm that adheres to the highest standards of client service.
Ready for the next step? Book your 1 on 1 consultation now or call us at 1-888-317-5770.
Have a Question related to your Immigration Needs?
Fill out this FREE Immigration Assessment form and get a response within 24 hours to see if you're eligible.
The assessment form should take approximately 5-7 minutes to complete. We will get back to you within one business day to let you know if we are able to help.