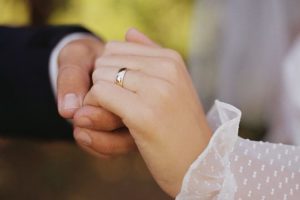 Deciding to get married is an exciting decision for a couple. However, it can become tricky when the partners do not hold the same citizenship. It is a common misconception that people who marry Canadians are automatically granted citizenship or residence of some kind which is false. To become a Canadian citizen, all applicants need to go through their own process of citizenship. This doesn't mean you can't live with your Canadian wife or husband in Canada though! To become a Canadian citizen, you must meet several requirements to apply for citizenship. You must be physically present in Canada for at least 1,095 days during the 5 years right before the date you applied.
Can I Live in Canada if I Marry a Canadian?
Yes through Spousal Sponsorship! In order to act as a sponsor, the citizen or permanent resident must:
be at least 18 years old
living in Canada:

if you're a Canadian citizen living outside Canada, you must show that you plan to live in Canada when your sponsored relative becomes a permanent resident.
You can't sponsor someone if you're a permanent resident living outside of Canada.

able to prove that you are not receiving social assistance for reasons other than a disability, and
prove you can provide basic needs for your spouse
The sponsor must first be approved and then their husband or wife e can apply for permanent residence. Over the years, a few cases of immigration marriage fraud have led the Canadian government to impose stricter rules on all spousal sponsorship cases, even if they are legitimate marriages. Therefore, it is important to ensure all the documentation requirements are fulfilled.
How does Spousal Sponsorship Differ from Other Canadian Immigration Streams?
The most important benefit is that you can access the permanent residence visa without the need of demonstrating sufficient financial resources to immigrate to Canada. This is possible because the processing performed by the spouse or sponsor assumes, to the ministry of immigration and citizenship, every responsibility for his or her client.
By choosing this way, the foreign person will not be rejected according to their professional qualities. In this case, the government's intention is not to get qualified, but the preservation of the family organization.
How Long Does it Take to Get Permanent Residency in Canada After Marriage?
After you are married to your spouse you can then apply for Spousal Sponsorship which allows for Permanent Residency in Canada. Canada requires those to be in a relationship for at least two years before sponsoring a spouse for Canada PR.
Once your application package is completely submitted to the IRCC it takes around 45 days for the application to be processed. It can take much longer if you made a simple mistake on the application process and required documents which is why it is important to seek legal advice before applying.
Benefits if Marrying a Canadian Citizen
The main benefit of marrying a Canadian citizen would be becoming a permanent resident. When submitting a PR application as your spouse, you will not be assessed too much on your professional work capabilities which could help applicants who don't have a degree or required work experience.
Do You Want to Move to Canada With Your Wife/Husband?
Contact VisaPlace today. All our cases are handled by competent and experienced immigration professionals who are affiliated with VisaPlace. These professionals consist of lawyers, licensed paralegals, and consultants who work for VisaPlace Legal an award-winning immigration firm that adheres to the highest standards of client service.
Ready for the next step? Book your 1 on 1 consultation now or call us at 1-877-296-0874.
Have a Question related to your Immigration Needs?
Click here to fill out the FREE Immigration Assessment form below and get a response within 24 hours to see if you're eligible.
The assessment form should take approximately 5-7 minutes to complete. We will get back to you within one business day to let you know if we are able to help