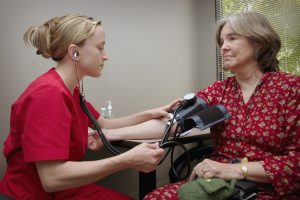 Depending on your application for immigration to Canada, you may be required to undergo a medical exam. In Canada, permanent residents usually have to undergo a medical exam, which will determine if the person's health is a danger to the public or will be an excessive demand on Canadian health and social services. This can include things such as learning disabilities, autism, and other conditions that may require additional health care or social services.
In most cases, applicants should receive instructions on how to take a medical examination after their application is submitted.
Canadian Medical Exam for Permanent Residency FAQ
Can My Medical Exam for Canada PR Expire?
The results of your medical examination are only valid for 12 months. If more than this amount of time passes between the examination and your application, you will have to take it again.
Who Can Perform the Canada Medical Exam?
When getting a medical exam for immigration purposes, you can only use specific doctors. These doctors have been approved for immigration medical exams by Citizenship and Immigration Canada. Use the list of approved doctors to perform a Canadian Medical Exam to find one for you.
What Should I Bring to My Medical Exam for Canada PR?
You must bring the following items to your medical checkup appointment:
At least one government-issued document with your photo and signature, such as a passport or national identity card is required.
You may also use a Canadian driver's license, but only in Canada.
Any glasses or contacts you may wear.
Any medical records or test results that you have for any prior or present medical issues.
A list of all the medications you're taking right now.
If you don't obtain an upfront medical checkup, you'll need to fill out the Medical Report form (IMM 1017E).
You must provide four current images if the panel physician does not use eMedical.
How Much Does a Canadian Medical Exam Cost?
When you arrive, you must pay all expenses associated with the medical exam, including:
the cost of the doctor's or radiologist's services
Any other tests, investigations, or treatments that may be required
Any specialists you may need to consult.
The costs are waived for refugees and asylum seekers.
What is Included in the Physical Exam for Canada PR?
You'll undergo a physical exam.
The doctor or medical clinic staff will:
weigh you
measure your height
check your hearing and vision
take your blood pressure
feel your pulse
listen to your heart and lungs
feel your abdomen
check how your limbs move
look at your skin
Source: IRCC
Information on Medical Examinations for Canadian Immigration
After undergoing a medical examination for immigration to Canada, the doctor will not inform you of the results of the exam unless you have a serious health problem that requires immediate medical attention. The doctor will not provide a "pass" or "fail" grade on your exam, but instead passes all of the information along to Citizenship and Immigration Canada, who will make the final decision. If there is a problem, you will be told in writing.
Keep in mind, that medical examination rules for permanent residency applications and medical examination rules for temporary residents, visitors, and students are different. Learn more about Medical Exams for temporary visas.
Learn more about Medically Inadmissible cases and how to enter Canada.
Speak to a Licensed Immigration Lawyer
If you are not sure whether you need to undergo a medical examination in order to immigrate to Canada, speak to a licensed immigration lawyer as soon as possible to determine everything you need to have for your application. Contact us now – we can help!