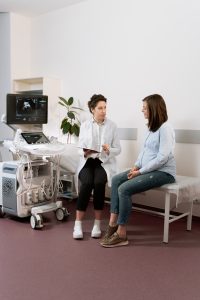 Canadian Medical Examination Countries List
Citizens from a total of 175 countries, including Mexico, Croatia and the Bahamas can now enter Canada without medical examinations according to the IRCC.
"We are committed to ensuring there is a balance between welcoming visitors and newcomers to Canada while protecting the health and security of Canadians. CIC uses an objective threshold to determine whether a country of territory should be added or removed from the designated country/territory list," said previous Citizenship, Immigration and Multiculturalism Minister Jason Kenney in a press release this week.
Although many countries are added to the exemption list, if you are entering Canada for more than 6 months or intend to work in Canada, you are required to have a medical exam.
Do I Need a Medical Exam to Enter Canada on a Temporary Visa?
If you're applying to become a temporary resident of Canada, you must have a medical exam if you:
want to come to Canada for more than 6 months and
have lived or travelled for 6 months in certain countries or territories in the year before you come to Canada
Use this resource to find out if you need a medical exam depending on which country you are from.
Most long-term visitors from these countries will not be required to get exams, as well as agricultural workers. Mandatory medical examinations are still in place for temporary residents working in certain occupations like health sciences or with children, permanent immigrants and refugees, regardless of the country of origin.
"Today's changes will improve the free movement of people to Canada, while at the same time maintaining the integrity and fairness of our immigration system," said Minister Kenney.
Do Permanent Resident Applicants Need a Medical Exam?
In most cases, those who are applying for Canadian Permanent Residency will be required to pass a Medical Exam. Learn more about Canadian PR Medical Exams.
Learn more about Medically Inadmissible cases and how to enter Canada.