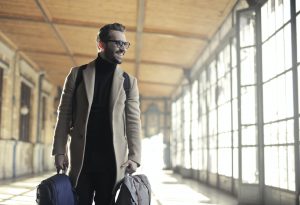 Officials stated that by the end of the month, Canada will no longer need fully vaccinated travelers to do a pre-arrival COVID-19 PCR test. Negative quick antigen or PCR test results will be accepted as of February 28 to fulfill admission criteria. These tests will need to be done by a laboratory or a healthcare provider, so performing them at home will not be possible.
"Today I'm announcing we are easing our border measures," federal Health Minister Jean-Yves Duclos said Tuesday in Ottawa. "It is time to adjust our approach."
Only individuals who are randomly selected for a PCR test at the border will be required to take one, but they will not be quarantined while awaiting results, according to Duclos. Children under the age of 12 who are not completely vaccinated but are traveling with fully vaccinated adults will no longer be required to wait before attending school or childcare, according to the government.
Travelers who have not been vaccinated will continue to be screened upon arrival.
In addition, when the spread of Omicron slows, Canada's travel health alert will be reduced from level three to level two, indicating that the government will no longer advise Canadians to avoid all non-essential travel.
Along with federal Ministers of Transportation Omar Alghabra, Public Safety Marco Mendicino, Tourism Randy Boissonnault, and Intergovernmental Affairs Dominic LeBlanc, Duclos made the announcement.
Alghabra declared that as of Feb. 28, more airports would be allowed to accommodate foreign aircraft.
Only 18 Canadian airports are now permitted to receive international aircraft.
Key Changes to Canadian Travel Restrictions Coming Up
COVID PCR tests no longer required for fully vaccinated travellers.
Canada will no longer recommend that Canadians avoid any non-essential travel.
More airports will aceept international flights.
Upcoming new for cruise ship travellers entering Canada.
Quebec, along with Nova Scotia and Prince Edward Island, has laid out plans to lift more mandates in the coming weeks.
Learn about all the latest Canada COVID Travel Restrictions 2022.