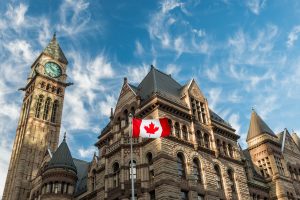 Many major immigration changes have taken place in Canada in the year 2021, especially due to the ongoing changes to immigration caused by COVID-19. Nonetheless, most visas are still being applied for and Canadian immigration continues to grow. Regardless of an ongoing pandemic, Canada welcomed a record number of immigrants in 2021!
Below, we explain the most important events in Canadian immigration that have happened in the last year.
Canadian Visa Updates 2021
Over the past year, Canada has had a total of 42 Express Entry Draws compared to only 34 in 2020. Canada is inviting thousands of immigrants to apply for Permanent Residency every month. The biggest change in the Express Entry program in 2021 is that CEC draws have come to a complete stop since September 2021. Typically, there at least two CEC draws each month but we have been experiencing only PNP draws for Express Entry at the second half of the year.
VisaPlace also created a CRS score calculator that makes it easier to assess and score your profile and rank it in the Express Entry pool.
The new policy called the Working for Workers Act would help those who have newly immigrated to Canada with years of international work experience within a specialty occupation.
Currently, immigrants who come to Canada with extensive experience and want to obtain a Canadian license, still need Canadian experience to do so which can become complicated for some.
It also would standardize English-language testing requirements and ensure licensing applications are processed faster. This idea was suggested because Ontario is currently facing a labor shortage with 293,000 jobs unfilled across the province.
New Brunswick launched a new PR pathway for international graduates living in Canada looking to settle after graduating from 1 of 4 qualifying colleges who are not eligible for a Post Graduate Work Permit (PGWP).
In addition to the pathways already created through the New Brunswick Provincial Nominee Program (NBPNP), there is a new pilot pathway starting April 1st, 2022. Those students who have graduated from Atlantic Business College, Eastern College, McKenzie College, or Oulton College and who have studied in one of 19 targeted occupations, will be able to apply to the newest PNP pathway. The program is in collaboration between Opportunities NB (ONB), which is New Brunswick's leading business development corporation, and the IRCC.
Canada announced their latest change to the Express Entry program. There is an updated Proof of Funds that an immigrant must provide to qualify for Express Entry. These changes are implemented in both the Federal Skilled Worker Program (FSWP) and the Federal Skilled Trades Program (FSTP).
Canada allowed more than 90,000 temporary residents in Canada to become permanent residents in 2021 through six NEW immigration streams that launched in May 2021. These new immigration pathways were created to target three major groups: essential workers, international students, and French speakers. Canada aimed to allow 20,000 healthcare workers, 30,000 essential workers, and 40,000 international graduates.
The very popular Provincial Nominee Program, OINP, changed its registration system for five of the immigration streams. Previously the registration system was a first-come-first-serve way but the Ontario Immigrant Nominee Program (OINP) moved into a point-based system that will rank candidates by economic/labour market factors. Many other PNPs in other provinces already use this system.
2021 Policy Changes
Throughout the entire year of 2021, Canada was keeping up with the constant changes in regards to traveling and COVID-19. There were countless updates on which countries were temporarily banned from entering, vaccination requirements, processing times, etc.
On October 26th, 2021 Canada's Prime Minister Justin Trudeau announced the newly appointed immigration minister as Sean Fraser. He replaced Marco Medicino who is now Canada's public safety minister. The IRCC continued to focus on leading the country into safety post-pandemic and carry out their plan to invite thousands of foreign nationals each year to make Canada their new home, over 400,000 to be specific!
Canada has been one of the top countries for immigration for many years. With the influx of people interested in immigrating to Canada, there has also been an increase in scams and people who take advantage of the immigration system. The Canadian government has taken an important step to decrease immigration fraud among the Canadian immigration system by creating the College of Immigration and Citizenship Consultants.
What to Expect for Canadian Immigration in 2022
We have several predictions that may impact how 2022 will unfold for immigration to Canada.
Are You Interested in Immigration to Canada?
If so, Contact VisaPlace today. All our cases are handled by competent and experienced immigration professionals who are affiliated with VisaPlace. These professionals consist of lawyers, licensed paralegals, and consultants who work for VisaPlace Legal an award-winning immigration firm that adheres to the highest standards of client service.
Have a Question related to your Immigration Needs?
Click here to fill out the FREE Immigration Assessment form below and get a response within 24 hours to see if you're eligible.
The assessment form should take approximately 5-7 minutes to complete. We will get back to you within one business day to let you know if we are able to help.