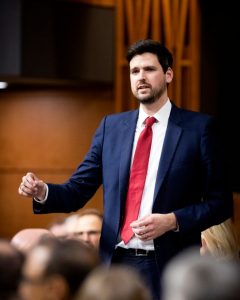 On October 26th, 2021 Canada's Prime Minister Justin Trudeau announced the newly appointed immigration minister as Sean Fraser. He will be replacing Marco Medicino who will now become Canada's public safety minister. The IRCC will continue to focus on leading the country into safety post-pandemic and carry out their plan to invite thousands of foreign nationals each year to make Canada their new home, over 400,000 to be specific!
In an October 21st meeting with those leading Canada's immigration lawyers and consultants, the IRCC said their three priorities now are achieving their 401,000 new permanent residents target for 2021, family reunification, and resettling Afghan refugees. Application processing for Express Entry-related categories will also be available to candidates who are invited to apply for Canada PR!
About New Immigration Minister Sean Fraser
A former lawyer from Nova Scotia, Fraser was first elected as a Member of Parliament in 2015 and re-elected in 2019 and 2021. Fraser received a bachelor of science degree at St. Francis Xavier University before pursuing law at Dalhousie University and at Leiden University in the Netherlands. Sean Fraser has noted that he is primarily dedicated to economic development and job creation, social justice, a healthy environment, and ensuring that Canada does right by the world.
Interested in Immigration to Canada?
If so, Contact VisaPlace today. All our cases are handled by competent and experienced immigration professionals who are affiliated with VisaPlace. These professionals consist of lawyers, licensed paralegals, and consultants who work for VisaPlace Legal, an award-winning immigration firm that adheres to the highest standards of client service.
Ready for the next step? Book your 1 on 1 consultation now or call us at 1-877-296-0874.
Have a Question related to your Immigration Needs?
Fill out the FREE Immigration Assessment form and get a response within 24 hours to see if you're eligible.
The assessment form should take approximately 5-7 minutes to complete. We will get back to you within one business day to let you know if we are able to help.