How To Apply For Permanent Residence in Canada
For many years Canada has been a magnet for immigrants from all over the world. In 2013 foreign-born residents made up 20.6% of the country's population.
250,000 foreigners apply to become Canadian residents every year. The process is straightforward. But it requires time and attention in gathering the required documents. The immediate goal is to become a permanent resident of Canada and ultimately to become a citizen.
Permanent Residence in Canada Process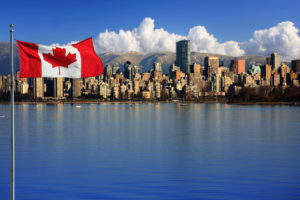 The road to permanent residency takes several different paths. This depends on applicants' situations and reasons for immigrating. Permanent residence in Canada gives successful applicants several important rights:
• Social benefits under Canadian law.
• Freedom to live, work and study in Canada.
• The right to apply for citizenship after a set period of residency
• Protection under Canadian law and the Charter of Rights and Freedom.
A Permanent Residence Card is issued to successful applicants. The card is valid for five years and holders can leave Canada for up to two years. They must be physically in Canada when renewing their status to maintain permanent residency. Applying for permanent residency in Canada is processed through one of five programs.
Federal Skilled Worker Program (FSW)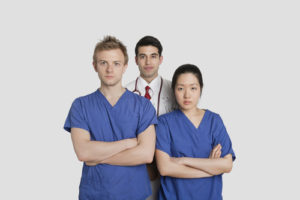 The FSW program is one of the main paths to permanent residency based on credentials.
This program requires applicants to have one continuous year of full-time work experience.
Applicants can qualify for arranged employment supported by a full-time job offer.
The final path with FSW is to complete a PhD program in Canada or have completed two years work toward a PhD. Applicants must also have sufficient funds to settle in Canada.
Selection factors in this program include:
• Education
• Language fluency in English, French or both languages
• Work experience
• Arranged employment
• Age and adaptability.
These factors are rated as a score where 67/100 points is required for eligibility. Calculating this score is a complicated process that takes into account legal issues. Ultimately, the reviewing immigration officer has the power to determine eligibility.
Business Immigration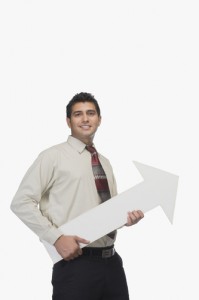 Business Immigration requires applicants to receive commitment from a designated:
• Angel investor group
• Venture capital group
• Business incubator
The committing organization must submit a Letter of Support as part of the application package.
Applicants must also take a language test administered by an approved agency. The original language test results must accompany the application.
Other requirements for this program include:
• Documented proof of at least one year of post-secondary education in good standing.
• Proof of sufficient settlement funds to provide initial family financial support.
• Applicants are required to undergo and pass a physical exam by an approved physician.
• Police certificate(s). This includes fingerprints, submitted three months in advance of application for permanent residence.
Family Sponsorship
The sponsor in this program must be a citizen or permanent resident of Canada. Sponsored spouses and partners must have lived together for two years after the sponsor received his or her Permanent Residence Card.
In addition to spouses or partners, Family Sponsorship includes applicants':
• Children
• Parents
• Grandparents
• Adoptions and other eligible relatives
Canadian Experience Class (CEC)
This helps temporary foreign workers and students apply to get work experience gained in Canada to transition to permanent residency. Eligibility for this program is on a pass or fail basis that includes the following requirements:
• Applicants must meet the minimum requirement for 12 months of authorized work experience
• Applicants must meet the English or French language requirements.
• Applicants must agree to plan on living outside of Quebec.
• Application includes a personal interview.
• A medical exam will be required.
Applications within Canada are submitted to Centralized Intake Office (CIO). Applications from outside Canada should be submitted to the Ottawa Case Processing Pilot Center. A total of 12,000 applications are accepted yearly.
Provincial Nominee Program
The Provincial Nominee Program is considered one of the quickest programs in the Permanent Residence process.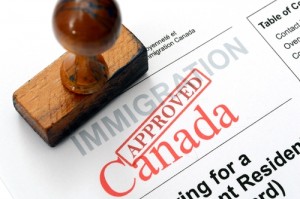 One of the 11 territories in the program nominates applicants. The nomination is coordinated through the national government based on applicants' territory choices.
Once nominated, applicants can file a permanent residency application. They must also meet the program's requirements:
• Applicants must have the necessary skills and work experience needed in the selected territory.
• Applicants must meet the program's education requirements.
• Applicants must undergo a physical exam.
The Permanent Residence Application Process: Completing the Forms
The application package contains an instruction guide and the 10 forms needed. The Instruction Guide carefully spells out how each form should be completed.
Requirements for each of the five programs vary somewhat. But applying for permanent residency does have several core requirements:
• At least 12 months of full-time work experience gained in Canada within 36 months prior to the date the application is received.
• Language proficiency.
• All work performed must have been authorized.
• Approval of medical condition and security.
An application checklist (IMM 5610 form) is included in the application package. The checklist is an invaluable tool for gathering supporting documents and completing the forms. Required documents may be certified true copies.
To qualify as a certified true copy, the document must be compared with the original document.
The primary application form is the IMM 008. The IMM 008 identifies applicants' chosen program and category. The form is also used to provide detailed information about themselves, including passport data. The IMM 008 also documents education history, intended occupation in Canada and dependent information.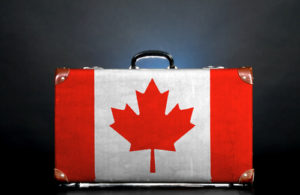 When the IMM 008 is completed and reviewed for accuracy it can be completed in one of two ways. If the form is completed online, applicants can read all statements and then click on the "Validate" button to submit.
Applicants will read all statements, write their name, agree to what they are submitting and sign.
The remaining nine forms support the IMM 008 and accompanying documents for the application. Each form serves a specific purpose.
Background/Declaration — IMM 5669 form
The IMM 5669's purpose is to more thoroughly document applicants' personal history, including:
• Family
• Education
• Affiliations
• Work (including government)
• Military service
The period documented is either since age 18 or during the previous 10 years, which ever is most appropriate. The form also includes an "authority to disclose" statement that must be signed by applicants.
Schedule 8: Economic Classes — CEC (IMM 008 — Schedule 8)
The IMM 08 — Schedule 8 documents applicants' meeting of requirements for the CEC program. This includes:
• Previous Canadian full-time work experience
• Language proficiency test results
• Details of work experience over previous three years.
Additional Family Members — IMM 5406 form
This form is completed by applicants' spouses and children over 18. The IMM 5406 has three sections:
• Section A — Details concerning applicants, spouse and parents.
• Section B — Details about applicants' children.
• Section C — Details about applicants' siblings.
Common Law Declaration — IMM 5409
This confirms applicants' and their partners status as common law couples under Canadian law.
The form requires documentation to support their status that includes proof such as:
• Joint ownership of property
• Bank accounts
• Life insurance beneficiaries
Supplementary Information – Travels — IMM 5562
This documents applicants' travels outside of their native country since the age of 18 or within the past 10 years. Applicants' spouses and children over 18 must also complete this form.
Use of Representative — IMM 5476
Some applicants choose to be represented in the process. This form is only completed when applicants have someone representing them.
The IMM 5476 requires applicants to identify the type of representation:
• A friend or relative
• A non-profit organization
• An organization that charges a fee for representation.
This form can also be used to cancel use of a representative.
Appendix A — Photograph
The application package must include applicants' photographs. They must be in a format prescribed by the Canadian government.
Applicants are advised to take the photograph requirements sheet when getting pictures done. This ensures that the photos are taken properly.
The documents are gathered and application is completed. The next step is paying the necessary fees.
Paying the Fees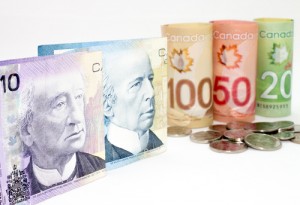 There are two fees that must accompany completed permanent residency applications.
The first fee, $550, is for processing the application. The second fee of $490 is the Permanent Residency fee.
The fees can be paid by bank check, a recognized credit card. A Fee Payment Form (IMM 5620) — Application for Permanent Residence must also be included in the package with the fees.
Mailing Instructions
The application package, along with supporting documents and fees must be sent by mail or courier in a 9″x 12″ envelope to one of two addresses. If the envelope is sent by mail, the correct address is:
Citizenship & Immigration Center
Canadian Experience Class
Centralized Intake Office
P.O. Box 4000, Sydney, NS B1P1J3
Envelopes sent via courier should be delivered to:
Citizenship & Immigration Center
Canadian Experience Class
Centralized Intake Office
49 Dorchester Street
Sydney, NS, B1P5Z2, Canada
It is equally important for applicants to ensure that their correct return address is on the envelope.
What Happens Next
Once the application package is received by the appropriate office, it will be reviewed for completeness. This ensures that all documents a properly prepared.
Applicants will be notified of receipt of their applications. This will include a file number, instructions for contacting the CIC and an outline of future steps to expect.
The speed is directly related to the time and attention that applicants put into completing the application.
There are actions that can either speed up or slow down processing the application. Supplying a fax number and an email address makes it easier for authorities to contact applicants. Advising the CIC promptly of a change in address is also important because most communications will be done by mail.
On the other hand, there are missteps that can slow down processing:
• Missing signatures or documents.
• Unverified documents or other information.
• Unclear photocopies.
• Medical issues requiring further testing or consultations.
• Criminal or security concerns.
• Uncertified French French or English translations of documents.
• Additional contact with other Canadian government agencies and/or other countries.
The Canadian government operates a Quality Assurance Program. This program makes sure that all applications are properly and efficiently processed. To monitor the quality of processing, applications are randomly selected for review.
Successful applicants will attend an interview to review and verify the accuracy and completeness of their applications with a Citizenship & Immigration officer.
Once the application is approved, Permanent Residence Cards are issued to applicants.
Applicants are then permanent residents of Canada and entitled to pursue their lives and goals under Canadian rule of law and the Charter of Rights and Freedom. The process is long and tedious — and well worth the effort.
The content and comments of this blog are not legal advise and and may not be accurate or complete. If you require legal advice, contact a licensed legal practitioner directly. If you post on this blog, you assume full responsibility for disclosing your identity to the public and VisaPlace nor its affiliates are not responsible for protecting your privacy nor your identity concerning your participation in our blog and you assume any risks in participating.
Customer Reviews
Completely smooth process. Rania did a great job in my Canada work permit. The team is absolutely competent and knowledgeable. Alicea was so amazing and was able to answer any of my questions immediately. I had peace of mind throughout the application. I would recommend them to other friends looking for assistance with their applications.
I highly recommend VisaPlace to anyone seeking help with navigating the legal minefield that is Permanent Residency. As someone who is very easily stressed, Lauren & Mariana have saved me a lot of sleepless nights. They are fast, efficient, reliable and honest and I will be telling any of my friends to use them for immigration. Thanks to them, my future with my husband in Canada is bright
Visa place is the best!!! I use Yasmeen to do paperwork work for my mom to come to Canada and she was amazing. Very helpful and always reply to your email promptly. My experience was awesome everything was a success and I will recommend VISA PLACE to anyone who want quick and successful results. Thank to all the team at Visa Place but a special thank you to Yasmeen again.