Interested in Immigrating to Canada from Hong Kong?
Canadian Citizens of Hong Kong descent, first-generation Hong Kong immigrants, or descendants of Hong Kong who immigrated to Canada are called Hong Kong-Canadians. 
The unofficial number of Hong Kong Canadians living in Canada is around 205,000 people. The largest wave of Hong Kongers moving to Canada was during the late 1980s and early 1990s due to the uncertainties of the transfer of sovereignty of Hong Kong. Many Hong Kong Canadians hold multiple citizenship between Canada and Hong Kong.  There are several reasons so many Hong Kongers immigrate to Canada!
The Current Situation in Hong Kong
The extradition bill would have allowed for criminal suspects to be extradited to mainland China under certain circumstances. This bill passed in April which triggered the beginning of the revolt.
Opponents said this risked exposing Hong Kongers to unfair trials and violent treatment. They also argued the bill would give China greater influence over Hong Kong and could be used to target activists and journalists.
Hundreds of thousands of people took to the streets. After weeks of protests, leader Carrie Lam eventually said the bill would be suspended indefinitely.
This has led to a surge of immigration out of Hong Kong to avoid the violence between protesters and the police.
Hong Kong Community in Canada
Most Hong Kong-Canadians reside in the metropolitan areas of Toronto and Vancouver. There is also a significant amount of Hong Kong Canadians living throughout Calgary and Edmonton, Alberta as well.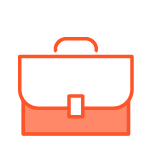 Working in Canada
Skilled workers immigrating to Canada may be eligible to apply for permanent residency under the Express Entry category. Within this program, one may apply under the Federal Skilled Worker Program, Canadian Experience Class, the Federal Skilled Trades Program, or one of the Provincial Nominee Programs (PNP). Each of these programs has unique requirements. Immigrants may also apply for visas as investors or entrepreneurs. Speaking to an immigration professional will be helpful in determining eligibility, as well as which program is best for each individual.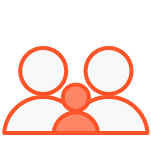 Family Sponsorship
Immigrants with family members in Canada who are permanent residents or citizens may immigrate under the sponsorship of these relatives. Therefore, having a parent, grandparent, child, or spouse in Canada may be beneficial to certain individuals hoping to migrate. Speak to an immigration professional to learn more about the family sponsorship pathway, and to help determine your eligibility.