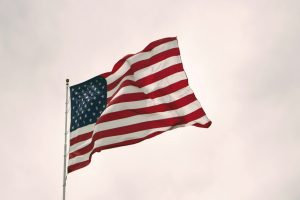 The National Visa Center (NVC) is a branch of the United States Department of State that handles visa pre-processing on behalf of US embassies. The NVC, located in Portsmouth, New Hampshire, handles much of the fundamental processing for immigrant visas (green cards), relieving each embassy of the load. They also process some nonimmigrant visa categories and petitions.
It is necessary to note that your application is only transmitted to the NVC once the USCIS accepts the petition. The NVC assigns a case number after receiving the petition from the USCIS. After, the NVC will contact applicants to confirm that their petitions have been received by the agency.
Applicants should be aware that the case number assigned by the NVC differs from the case number assigned by the USCIS or the number assigned to an immigrant visa. If you are applying, make sure you write down and save these numbers in a secure location since you will need them during the immigration procedure. You will then be interviewed when the NVC has finished processing your application.
National Visa Center Contact Information
The NVC can be reached via phone or email. Normal business hours are 7:00 a.m. to 12:00 a.m. Eastern Standard Time, Monday through Friday. This does not include federal holidays.
Phone (for immigrant visa inquiries only): (603) 334-0700
Phone (for nonimmigrant visa inquiries only): (603) 334-0888
Due to high call volumes, wait times may exceed 30 minutes. Please note only English-speaking representatives are available on the nonimmigrant visa inquiry line.

Email Form: Public Inquiry Form
NVC typically responds to email queries within 1 to 3 weeks. It may take them some time to respond to your queries. Submit your query with all the required details. The NVC should be notified of any address changes that impact the petitioner or beneficiary using the public inquiry form.
Which Petitions Are Processed Through the NVC?
The NVC processes the following US petitions:
Top Questions About the NVC
How Can I Check My NVC Case Status?
You may monitor the status of your NVC case at the Department of State's Consular Electronic Application Center (CEAC). You can check the status on the CEAC site or over the phone. For immigrant visas, an NVC case number is required, and for non-immigrant visas, an interview location is required.
How long does it take NVC to schedule an interview in 2021?
Although NVC attempts to schedule appointments within three months of receiving all required paperwork, this timeline is dependent on the consular section's operational condition and capacity.
How do I know my NVC priority date?
Your priority date may be found on the I-797 document that USCIS mailed to you after your I-130 petition was approved. In the context of the visa bulletin, "current" indicates that there is no backlog and that there is no waiting period for a green card. When a priority date reaches the head of the line and a green card is available, it becomes "current."
What Do I Need to Bring to My NVC Interview?
The applicant is responsible to bring all required original or certified copy civil documents to the visa interview. Failure to bring all required documents to the interview may cause delay or denial of the visa.  You must bring the following documents to the interview:
Appointment Letter  - The interview appointment letter you received from NVC.
Passport - For each applicant, an unexpired passport valid for six months beyond the intended date of entry into the United States
Photographs  – two identical color photograph(s) for each applicant, which must meet the general Photograph Requirements.
DS-260 Confirmation Page
Supporting Documents - original or certified copies of all civil documents you uploaded into CEAC.
Do You Need Help Applying for a United States Visa?
If so, Contact VisaPlace today. All our cases are handled by competent and experienced immigration professionals who are affiliated with VisaPlace. These professionals consist of lawyers, licensed paralegals, and consultants who work for VisaPlace Legal an award-winning immigration firm that adheres to the highest standards of client service.
Ready for the next step? Book your 1 on 1 consultation now or call us at 1-877-296-0874.
Have a Question related to your Immigration Needs?
Fill out the FREE Immigration Assessment form and get a response within 24 hours to see if you're eligible.
The assessment form should take approximately 5-7 minutes to complete. We will get back to you within one business day to let you know if we are able to help.