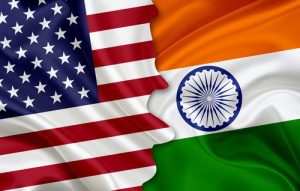 It was announced that the United States plans on restricting travel to the US from India due to the increased amount of COVID cases in India. Recently, a US aircraft left from California to India with COVID-19 relief supplies. Some of these supplies include oxygen cylinders, medical masks, rapid test kits, and medical masks. Airlines have been notified of this decision. Any flight from India will not be stopped but those who are not exempt will not be allowed to enter.
When Does the Travel Restriction Between the US and India Begin?
This new travel restriction will take place on Tuesday, May 4th at 12:01 am. There is no indication of when the ban will expire but we can expect that it will expire when COVID cases in India begin to lower again.
Who Is Exempt from the India Travel Restrictions?
Unlike the Canada and India suspension, the US has an exemption for US Citizens, permanent residents, and their families Even if you are exempt from the restriction, you will be required to show proof of a negative COVID test. Both United and Air India offer non-stop flights between the US and India.
How VisaPlace Can Help You Traveling from India
Currently, the US is accepting all temporary residents, permanent residents, and citizens traveling to the US from India. If you fall under one of these categories you may still face issues at the US border due to the restrictions. We highly suggest booking a consultation with one of our immigration professionals to help you have an easy, less stressful trip from India and avoid all issues at border security.