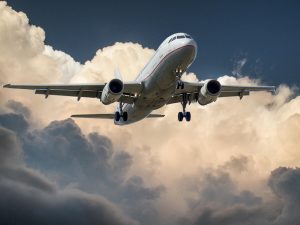 On May 11th, 2023, the Biden administration removed the COVID-19 vaccine requirement for entering international air travelers.
"As we continue to monitor the evolving state of COVID-19 and the emergence of virus variants, we have the tools to detect and respond to the potential emergence of a variant of high consequence," stated President Joe Biden in a proclamation issued Tuesday. "Considering the progress that we have made, and based on the latest guidance from our public health experts, I have determined that we no longer need the international air travel restrictions that I imposed in October 2021."
Non-U.S. citizens have been required to produce documentation of being completely vaccinated against Covid-19 before flying to the United States from another country since November 2021.
Why Have the Requirements Been Lifted?
According to data from the U.S. Travel Association (USTA), the trade association representing the travel and tourism sector, inbound arrivals from outside have consistently remained 25% lower than pre-pandemic levels.
The 18-month requirement formally ended on May 11, 2023, the same day that the Covid-19 public health emergency ended. "We are now in a different phase of our response when these measures are no longer necessary," the White House said in a statement.
Other residual Covid-related travel obligations have been gradually diminishing for several months. The Centers for Disease Control and Prevention (CDC) repealed pre-departure requirements in March that required air passengers flying from China, Hong Kong, or Macau to the United States to be tested and provide a negative Covid-19 test result or proof of recovery.
Are You Interested in Traveling or Immigrating to the United States?
If so, Contact VisaPlace today. All our cases are handled by competent and experienced immigration professionals who are affiliated with VisaPlace. These professionals consist of lawyers, licensed paralegals, and consultants who work for VisaPlace Legal, an award-winning immigration firm that adheres to the highest standards of client service.
Ready for the next step? Book your 1 on 1 consultation now or call us at 1-888-317-5770.
Have a Question related to your Immigration Needs?
Fill out the FREE Immigration Assessment form and get a response within 24 hours to see if you're eligible.
The assessment form should take approximately 5-7 minutes to complete. We will get back to you within one business day to let you know if we can help.