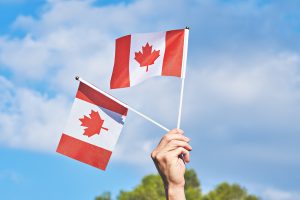 Are you a permanent resident in Canada? You may already know that your Canada PR Card contains an expiry date which is when your permanent resident card is ready to expire. You will then need to submit an application to renew it! But what if you wait too long and don't renew your PR card?
If you are in Canada and you don't renew your PR card, it's similar to a Canadian citizen not renewing their passport. They don't lose their citizenship, but it can cause problems. It is even more of an issue for Canadian permanent residents as PR in Canada is more conditional than indefinite.
What To Do When Your PR Card Expires
To keep your permanent resident status, you must have been in Canada for at least 730 days during the last five years which doesn't need to be continuous. However, there are many individuals who have not accumulated two years in a five-year period and still need to renew their PR card. We call that a humanitarian renewal explaining to Canadian immigration that despite that you have not met the presence requirements, you do not want to abandon your status as a permanent resident in Canada.
How To Renew Your PR Card in Canada
There are 3 simple steps to applying, renewing, or replacing your Canadian PR card, which include:
Apply and receive your application package (consists of a guide and all the forms you need to complete)
Pay the application fees
Submit your application
Generally speaking, the process to renew a PR may take a few weeks. It is therefore advisable that you renew your card well in advance of the expiry, especially if you expect to travel outside of Canada. CIC recommends that you file an application for renewal two months prior to expiry. You can learn more about Canadian immigration processing times here.
Related Article: Renewing Your Canadian PR Card: Top Asked Questions
Renewing PR Card Outside of Canada
Renewing your Canadian PR card outside of Canada is not easy and getting help from an immigration professional is beneficial in these cases. This is because Canadian immigration species that all PR cards are to be renewed while in Canada.
Of course in some cases, an event occurs and you are not in Canada to attend your renewal process in Canada but are not wanting to omit your PR status. PR Card renewals and extensions are available under humanitarian grounds but the case needs to be strong!
Refused Canadian PR Card Renewal
PR Card renewal forms can be refused if an applicant has not lived in Canada for at least 730 days during the past five years, or the immigration officer did not receive all of the information that was necessary.
Do You Need Help Renewing Your PR Card?
If so, Contact VisaPlace today. All our cases are handled by competent and experienced immigration professionals who are affiliated with VisaPlace. These professionals consist of lawyers, licensed paralegals, and consultants who work for VisaPlace Legal an award-winning immigration firm that adheres to the highest standards of client service.
Ready for the next step? Book your 1 on 1 consultation now or call us at 1-888-317-5770.
Have a Question Related to Your Immigration Needs?
Fill out the FREE Immigration Assessment form below and get a response within 24 hours to see if you're eligible.
The assessment form should take approximately 5-7 minutes to complete. We will get back to you within one business day to let you know if we are able to help.