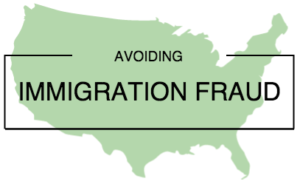 By Whitney Luna
With the news of Donald  Trump winning the US election, our office has received an influx of calls from Americans considering their options for  immigration to Canada.  The day after the election, our intake staff booked many consultations with American citizens within the first hour of business.  Many were claiming that they didn't care about the legal costs and that they urgently needed to speak with someone to discuss their immigration options.
Be careful who you hire
In normal times, we receive numerous calls and emails from people who claim they have been "scammed" out of hundreds, and sometimes even thousands of dollars by allegedly fraudulent immigration professionals and law firms.  Due to the increased numbers of Americans considering immigration to Canada during this election cycle, the stakes are even higher for ensuring that people get credible advice and are not mislead.
It is therefore essential that Americans and others considering immigration, do their research and speak to multiple representatives before choosing a law firm that they feel can best handle their immigration matter. It is also essential to ensure the law firm they choose have licenced immigration professionals ready to help
What immigration professionals can represent you?
The Canadian government regulates who can practice immigration law and be your representative:  They are:
lawyers and paralegals who are members in good standing of a Canadian provincial or territorial law society;
notaries who are members in good standing of the Chambre des notaires du Québec; and
citizenship or immigration consultants who are members in good standing of the Immigration Consultants of Canada Regulatory Council.
If you've found a representative to help you, make sure they keep you up to date with your application status.  It is also important that you provide them with proper documentation because any false information could result in a refused application or worse, criminal charges.
If you require immigration assistance feel to complete our free online assessment form. And be careful out there!