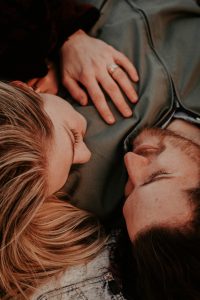 K-1 Visas are back! It is overly important to make sure if you're interested in sponsoring your fiance to the US, to do it now! On August 31st the State Department announced that some consulates will give K-1 fiance visas a high priority. Due to COVID-19 and the border shutdowns, K-1 visas have previously been put on hold but now the US realizes how unfair this was.
Effective August 28, as it becomes safe to resume more consular operations at each U.S. mission, posts are authorized to give K visa cases high priority. Applicants should check the website of their nearest U.S. Embassy or Consulate for updates on what services that post is currently able to offer. The I-129F Petition for Alien Fiancé(e) is typically valid for four months; however, consular officers may revalidate the I-129F petition in four month increments. For most cases impacted by the suspension of routine visa services or COVID-19 travel restrictions it will not be necessary to file a new I-129F petition.
This is great news for those who already submitted their K-1 visa applications and have been waiting for some time. Their applications may now be taking priority over others. The State Department had a few other announcements referring to prioritizing K-1 Visa:
It is up to each consulate to determine whether their staffing and workload allow prioritization of K-1 visa applications.
This announcement does not exempt K-1 visa applicants from the Presidential Proclamations banning visa issuance to persons within China, the Schengen Area, UK/Ireland, Brazil, and Iran.
Apply for a K-1 Visa Now for Prioritized Processing
If you're interested in applying for a K-1 visa to bring your fiance to the US from a foreign country, then apply now! The flood of K-1 visas may start soon and you will want your application in as soon as possible. We highly suggest you consult with an immigration professional to determine your eligibility. They will also be able to complete your application where they will ensure you have the greatest chance of acceptance. Book a consultation with an immigration professional today!