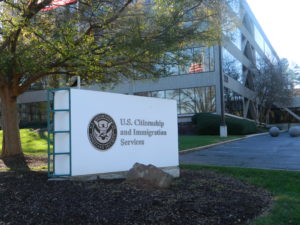 What is Adjustment of Status?
Applying for adjustment of status also known as AOS through an I-485 form is the process that you can use to apply for lawful permanent resident status (Green Card) when you are present in the United States. This means that you may get a Green Card without having to return to your home country to complete visa processing.
I-485 Processing Time
After filing Form I-485, Application to Adjust Status, and related forms, the processing time can take anywhere from 8-14 months. The basis of your adjustment of status (e.g. family, employment, asylum, etc.) will be a significant factor. Use this processing time calculator to find out a more accurate processing time for the field office or service center in your area.
Costs
Filing an I-485 Form costs $1,140. The biometrics services fee required for all applicants between the ages of 14 and 78 costs an additional $85. There is a reduced fee for children who are 13 or younger when filing with at least one parent which is $750.
Documents Required
When adjusting your status in the US the documents required and the number of documents required vary depending on your unique situation.
Some of the most popular documents needed include:
Two recent passport-style photos
Government-issued ID
Birth Certificate
Check the list of documents required based on your situation to be better prepared when adjusting your status.
Can My I-485 Form be Denied?
Being denied to adjust your status can but a huge road block in your immigration journey which is why its best to speak with an immigration professional to make sure you have everything filled out successfully.
Here are a few reasons your I-485 could be denied:
Financial Reasons
Public Charge
Failure to complete the forms properly
Criminal Issues/Immigration Violations
Health-Related
Denied? What Now?
If your I-485 Form is denied, its not the end of the road for you! You willhave an opportunity to challenge your denial in your response to the Notice of Intent to Deny issued to you following your green card interview. Usually, you will be given a 30-day notice to respond to the letter and provide any necessary documentation to prove that you are eligible for adjustment of status.
If your application is denied even after you have responded to the notice of intent to deny, you may file form I-290B to appeal the denial of your adjustment of status application. The I-290B must be filed within 30 days of the notification of the decision or 33 days if you received the notification by mail along with the applicable fees.