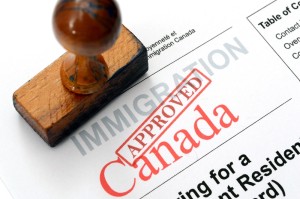 Citizenship and Immigration Canada (CIC) has announced that, effective February 21, 2015, work permit applications in LMIA-exempt categories will require additional compliance measures. LMIA-exempt work permits are now referred to as work permits under the 'International Mobility Program'. One of the effects of these changes will be with respect to the employers of LMIA-exempt foreign nationals who, until now, have been able to obtain a work permit at the Canadian border upon presentation of their education or training credentials and details of the job to be performed in Canada. From February 21, employers must seek pre-approval in order to hire these foreign nationals.
Pre-approval
An employer who has made an offer of employment to an foreign national for an LMIA-exempt position must, before the foreign national makes their application for a work permit in respect of that employment, needs to provide the following information online:
The name, address and telephone number of the business, as well as fax number and email address, if any
The business number assigned to the employer by the Minister of National Revenue, if applicable;
Information that demonstrates the nature of the work to be performed by the foreign national and
The offer of employment made in the form provided by Citizenship and Immigration Canada (CIC). Employers will need to submit their offer of employment using the electronic system that CIC provides for submission and pay the appropriate fee electronically prior to the submission of a work permit application based on the offer
$230 Employer fee for an employer-specific Work Permit 
Employers hiring foreign nationals, who are LMIA-exempt, such as intra-company transferees and professionals under free trade agreements such as NAFTA, must complete and submit an Offer of Employment form, provide information about their business or organization and submit a compliance fee of $230 to Citizenship and Immigration Canada. The fee must be paid by the employer online in advance of requesting the work permit. Foreign nationals seeking entry under the International Mobility Program will not be able to get an employer-specific work permit if their employer has not submitted the required forms and paid the fee.
An employer hiring a foreign national holding an open work permit is not required to submit the fee, as the holder of an open work permit may work for any employer in Canada.

$100 Applicant fee for an Open Work Permit
All open work permit applicants must pay a $100 fee to Citizenship and Immigration Canada at the same time as the work permit processing fee. The new fee will be used to offset the cost of new initiatives to improve data collection on the role open work permit holders have in the Canadian labour market, as well as to promote Canadian permanent residence to holders of open work permits. Foreign nationals affected include those under the following streams: the working holiday portion of International Experience Canada, the Post-Graduation Work Permit Program, spouse/common-law partners of highly-skilled foreign workers and international students, and foreign nationals who are in Canada waiting for the finalization of their applications for permanent residence.
Failure to Comply:
During an inspection if finds that an employer is non-compliant with the new regulations, the employer will be penalized. Penalties may include:
Monetary penalties
Ban from hiring foreign workers and
In serious cases possible criminal investigations and prosecution
By adopting the new system, the government of Canada will strive to ensure that all employers, whether they are hiring LMIA-exempt foreign nationals or temporary foreign workers through the LMIA process that has determined that there are no Canadian citizens or permanent residents who are ready, willing and able to perform the job will face the same level of scrutiny in their hiring and treatment of foreign workers